Penanaman Nilai-Nilai Karakter Disiplin pada Siswa SD Negeri 4 Kota Surabaya
Keywords:
Nilai Karakter, Siswa SD
Abstract
Penelitian ini bertujuan untuk mengeksplorasi dan menganalisis metode yang efektif dalam penanaman nilai-nilai karakter disiplin pada siswa SD Negeri 4 Kota Surabaya. Kehadiran karakter disiplin dalam siswa sangat penting untuk membentuk dasar yang kuat dalam perkembangan pribadi dan akademik mereka. Penelitian ini dilakukan menggunakan pendekatan kualitatif dengan metode studi kasus. Partisipan dalam penelitian ini terdiri dari 30 siswa dari SD Negeri 4 Kota Surabaya, dengan rentang usia antara 8 hingga 10 tahun. Peneliti menggunakan teknik pengumpulan data berupa observasi, wawancara, dan analisis dokumen. Selain itu, peneliti juga melibatkan guru dan orang tua siswa dalam mendapatkan persepsi mereka mengenai nilai-nilai karakter disiplin yang ingin ditanamkan pada siswa. Hasil penelitian menunjukkan bahwa penanaman nilai-nilai karakter disiplin pada siswa SD Negeri 4 Kota Surabaya dapat dilakukan melalui pendekatan yang terintegrasi antara sekolah dan keluarga. Faktor-faktor seperti keteladanan, pengajaran langsung, aturan yang konsisten, dan komunikasi yang efektif antara sekolah dan keluarga memainkan peran penting dalam membentuk karakter disiplin siswa
References
Af'idah, I. N., & Jaedun, A. (2020). Curriculum evaluation of French learning in senior high school. Research and Evaluation in Education, 6(1), 11.
Agung, A. A. P., & Yuesti, A. (2019). Metode Penelitian Bisnis Kuantitatif Dan Kualitatif Edisi Ke-1 (Vol. 1).
Noah Aletheia. Ahmad, I. F. (2020). Alternative Assessment in Distance Learning in Emergencies Spread of Coronavirus Disease ( Covid-19 ). Jurnal Pedagogik, 07(01), 210.
Alruwais, N., Wills, G., & Wald, M. (2018). Advantages and Challenges of Using e-Assessment. International Journal of Information and Education Technology, 8(1), 34–37. https://doi.org/10.18178/ijiet.2018.8.1.1008
Aminah, S. (2018). Implementasi Model Addie Pada Education Game Pembelajaran Bahasa Inggris (Studi Kasus Pada SMP Negeri 8 Pagaralam ). Jurnal Ilmiah Betrik, 9(03), 152–162. https://doi.org/10.36050/betrik.v9i03.41
Amirullah, G., & Hardinata, R. (2017). Pengembangan Mobile Learning Bagi Pembelajaran. JKKP (Jurnal Kesejahteraan Keluarga Dan Pendidikan), 4(02), 97–101. https://doi.org/10.21009/jkkp.042.07
Amran, A., Jasin, I., Perkasa, M., Satriawan, M., Irwansyah, M., & Erwanto, D. (2020). Implementation of education for sustainable development to enhance Indonesian golden generation character. Journal of Physics: Conference Series, 1521(4), 1–5. https://doi.org/10.1088/1742-6596/1521/4/042102
Anggraini, L., & Perdana, R. (2019). Deskripsi Sikap Siswa Pada Mata Pelajaran Fisika di Sekolah Menengah Pertama Lika. Pancasakti Science Education Journal, 4(2), 83–96. https://doi.org/10.24905/psej.v4i2.1340
Anwar, N. P., & Bhutta, Ss. M. (2014). Students ' attitude towards science in lower secondary classes?: Comparison across regions. Journal of Educational Research, 17(1), 77–90.
Anwar, S., & Salim, A. (2018). Pendidikan Islam Dalam Membangun Karakter Bangsa Di Era Milenial. Jurnal Pendidikan Islam, 9(2), 233–247.
Anwari, A. M. Al. (2014). Strategi Pembentukan Karakter Peduli Lingkungan Di Sekolah Adiwiyata Mandiri. Ta'dib, 19(02), 227–252.
Arderman, Muchallil, S., & Afdhal. (2017). Kinerja Server Basis Data Pada Aplikasi Web Berbasis Raspberry Pi. Jurnal Karya Ilmiah Teknik Elektro, 2(3), 58–63.
Ardhana, M. K., Utami, E., & Luthfi, E. T. (2013). Sistem Informasi Geografis Berbasis Android Sebagai Media Informasi Pariwisata di Kabupaten Banyumas. Jurnal Teknologi Indormasi, VIII(24), 87–108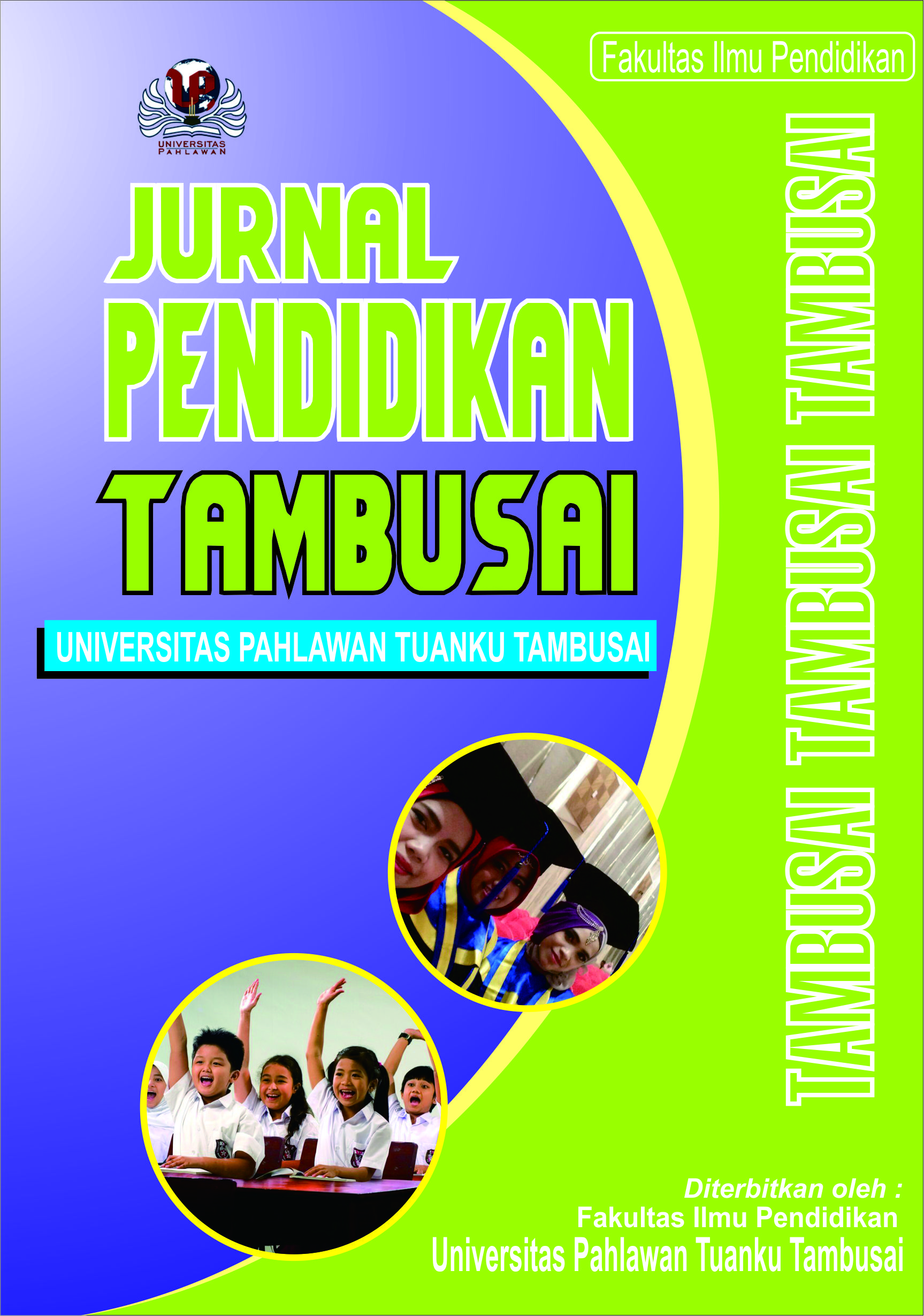 Downloads
How to Cite
Solehuddin, M., Kusumarini, E., Nduru, M. P. ., Maghfiroh, N. H. ., Meilana, S. F. ., & Haddar, G. A. . (2023). Penanaman Nilai-Nilai Karakter Disiplin pada Siswa SD Negeri 4 Kota Surabaya. Jurnal Pendidikan Tambusai, 7(2), 12804–12809. https://doi.org/10.31004/jptam.v7i2.8428
Section
Articles of Research
License
Authors who publish with this journal agree to the following terms:
Authors retain copyright and grant the journal right of first publication with the work simultaneously licensed under a Creative Commons Attribution License that allows others to share the work with an acknowledgement of the work's authorship and initial publication in this journal.
Authors are able to enter into separate, additional contractual arrangements for the non-exclusive distribution of the journal's published version of the work (e.g., post it to an institutional repository or publish it in a book), with an acknowledgement of its initial publication in this journal.
Authors are permitted and encouraged to post their work online (e.g., in institutional repositories or on their website) prior to and during the submission process, as it can lead to productive exchanges, as well as earlier and greater citation of published work (See The Effect of Open Access).