Child Grooming pada Media Sosial Sebagai Modus Baru Pelecehan Seksual Anak di Desa Kedungpeluk
Keywords:
Child Grooming, Media Sosial, Pelecehan Seksual Anak
Abstract
Perkembangan teknologi internet yang begitu masif dan tidak terbatas turut menyumbang munculnya berbagai tindak kejahatan dengan berbagai modus yang memanfaatkan kemajuan teknologi internet. Salah satu bentuk kejahatan yang memanfaatkan kemajuan teknologi internet ialah modus kejahatan child grooming. Penelitian ini bertujuan untuk mendeskripsikan pengalaman korban child grooming pada media sosial di Desa Kedungpeluk yang bermula dari adanya interaksi dengan pelaku di media sosial hingga berujung pada pelecehan seksual. Penelitian ini menggunakan pendekatan kualitatif dengan menggunakan desain studi fenomenologi. Hasil penelitian ini menunjukkan bahwa kejadian child grooming yang dialami oleh para korban di Desa Kedungpeluk bermula dari adanya interaksi dengan pelaku di media sosial. Motif korban child grooming di Desa Kedungpeluk melakukan interaksi dengan pelaku ialah karena mereka sangat membutuhkan perhatian dan kasih sayang. Para korban hanya ingin memenuhi kebutuhan dalam hidupnya yakni memiliki sosok yang bisa mengerti dan menyayangi dirinya yang semestinya mereka dapatkan dari keluarganya.
References
Andaru, Imara Pramesti N. 2021. "Cyber Child Grooming sebagai Bentuk Kekerasan Berbasis Gender Online di Era Pandemi", Jurnal Wanita dan Keluarga, 2 (1): 41-51.
Ecpat. 2020. Membangun Media Ramah Anak. Ecpat Indonesia. https://ecpatindonesia.org/en/news/open-call-membangun-media-ramah-anak/.
Gill, A. K., Harrison, K. 2015. Child Grooming and Sexual Exploitation: Are South Asia Men the UK Media'S New Folk Devils. International Journal for Crime, Justice and Social Democracy. 4 (2): 34-49.
HardiYanti, Devi Tama., & Harefa, Beniharmoni. 2021. Perlindungan Terhadap Korban Grooming Yang Dilakukan Oleh Narapidana Pencabulan Anak. Humani (Hukum dan Mayarakat Madani). 11 (2): 332-349.
Holivia, Anjeli., & Suratman, Teguh. 2021. Child Cyber Grooming sebagai Bentuk Modus Baru Cyber Space Crimes. Bhirawa Law Journal. 2(1): 1-13.
Khairuddin. (2008). Sosiologi Keluarga. Yogyakarta: Liberty
Rosyidah, F. N., & Nurdin, M. F. 2018. Perilaku Menyimpang: Media Sosial Sebagai Ruang Baru Dalam Tindak Pelecehan Seksual Remaja. Sosioglobal: Jurnal Pemikiran Dan Penelitian Sosiologi. 2(2): 38–48.
Schutz, Alfred. (1967). The Phenomenology of The Social World. Evanston: Northwestern University Press.
Suendra, D. L. O., & Mulyawati, K. R. 2020. Kebijakan Hukum Terhadap Tindak Pidana Child Grooming. KERTHA WICAKSANA: Sarana Komunikasi Dosen dan Mahasiswa. 14 (2): 118-123.
Undang-Undang No 12 Tahun 2022 tentang Tindak Pidana Kekerasan Seksual.
We Are Social. 2022. Digital 2022: Indonesia. Data Reportal. https://datareportal.com/reports/digital-2022-indonesia. Diakses pada 29 Januari 2023.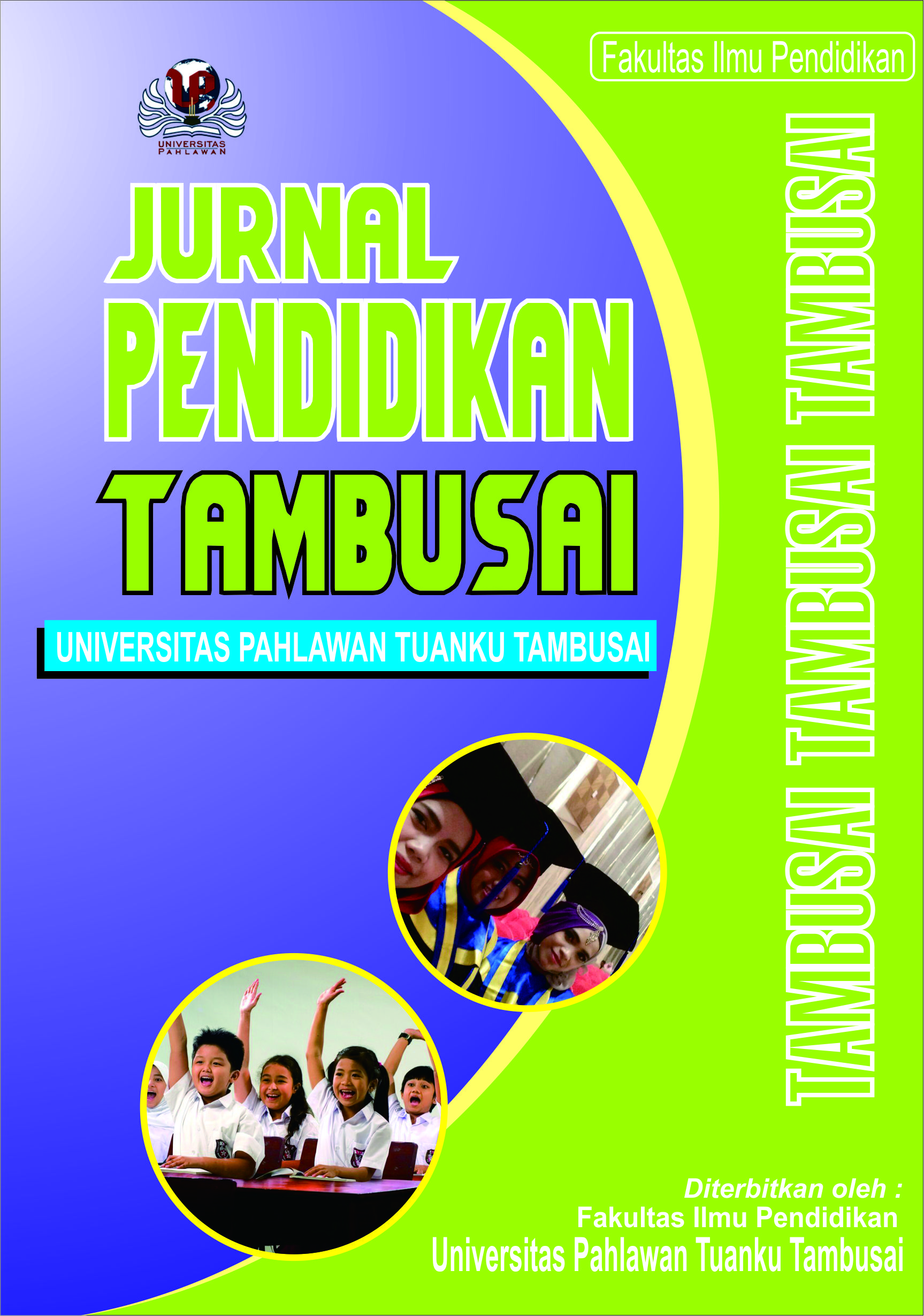 Downloads
How to Cite
Nuryah, A. S. ., & Warsono, W. (2023). Child Grooming pada Media Sosial Sebagai Modus Baru Pelecehan Seksual Anak di Desa Kedungpeluk. Jurnal Pendidikan Tambusai, 7(2), 13096–13104. https://doi.org/10.31004/jptam.v7i2.8470
Section
Articles of Research
License
Authors who publish with this journal agree to the following terms:
Authors retain copyright and grant the journal right of first publication with the work simultaneously licensed under a Creative Commons Attribution License that allows others to share the work with an acknowledgement of the work's authorship and initial publication in this journal.
Authors are able to enter into separate, additional contractual arrangements for the non-exclusive distribution of the journal's published version of the work (e.g., post it to an institutional repository or publish it in a book), with an acknowledgement of its initial publication in this journal.
Authors are permitted and encouraged to post their work online (e.g., in institutional repositories or on their website) prior to and during the submission process, as it can lead to productive exchanges, as well as earlier and greater citation of published work (See The Effect of Open Access).