Kelayakan Sediaan Lipstik Menggunakan Biji Kopi Arabika (Coffea Arabica L) sebagai Pewarna Alami
Keywords:
Lipstik, Biji Kopi, Pewarna, Kosmetik
Abstract
Seiring dengan perkembangan zaman kosmetik menjadi semakin berkembang dengan munculnya beragam jenis kosmetik seperti alas bedak, mascara, eye liner, blush on, bedak tabur, compact powder, hightlighter, pensil alis, eyeshadow dan lipstik. Salah satu jenis kosmetik yang bisa lepas dari kehidupan perempuan sehari-hari adalah lipstik. Sediaan lipstik tidak boleh mengadung bahan atau zat pewarna berbahaya seperti bahan pewarna merah K3 dan Merah K10,yang dapat menimbulkan kerusakan atau iritasi pada bibir. Kopi arabika (Coffea Arabica L) merupakan bahan alam yang memiliki potensi untuk menjadi pewarna dan perasa alami dalam pembuatan lipstik karena memiliki kandungan tanin yang dapat menghasilkan warna coklat. Tujuan: Menganalisa sediaan lipstik menggunakan biji kopi arabika sebagai pewarna alami ditinjau dari uji laboratorium, uji organoleptik, dan uji hedonik. Metode penelitian ini adalah metode penelitian eksperimen dengan pendekatan kuantitatif. Hasil penelitian yang dilakukan menunjukan bahwa berdasarkan uji organoleptik dan hedonik menunjukan warna, aroma, tekstur dan kesukaan panelis memiliki hasil penilaian yang cukup baik. Uji laboratorium pada F0 dan F1 sediaan lipstik menggunakan biji kopi arabika sebagai pewarna alami menunjukkan hasil uji pH yang sesuai dengan standar pH bibir yaitu 4,5 – 6 yang baik untuk kulit bibir dan uji homogenitas menunjukkan hasil bahwa sediaan F0 dan F1 homogen.
References
Amiliyah, R., A. Sumono dan Hidayati., 2015. Deformasi plastis nilon termoplastik setelah direndam dalam ekstrak biji kopi robusta. Jurnal Pustaka Kesehatan.
Arlius, F., Tjandra, M. A., dan Yanti, D. 2017. Analisis Kesesuaian Lahan Untuk Pengembangan Komoditas Kopi Arabika Di Kabupaten Solok. Jurnal Teknologi Pertanian Andalas, 21(1), 70. https://doi.org/10.25077/jtpa.21.1.70-78.2017
Kartika, Bambang, P. Hastuti, dan Supartono, 1988, Pedoman Uji Inderawi Bahan Pangan, Pusat Antar Universitas, Pangan dan Gizi, Universitas Gadjah Mada, Yogyakarta
Lestiana, Chyntia. 2014, Formulasi Lipstick ekstrak etanolik mahkota Bunga kembang Sepatu (Hibiscus Rusasinensis L) Beserta uji iritasi Primernya. Journal Of Pharmaceutics And Pharmacolog.Hal : 6
Pangaribuan, Lina. 2017. "Efek samping kosmetik dan penangananya bagi kaum perempuan." Jurnal Keluarga Sehat Sejahtera 15.2, 20-18.
Wulandari, Rizky Desty, and Donant Alananto Iskandar. 2018. "Pengaruh citra merek dan kualitas produk terhadap keputusan pembelian pada produk kosmetik." Jurnal Riset Manajemen Dan Bisnis (JRMB) Fakultas Ekonomi UNIAT 3.1. 11-18.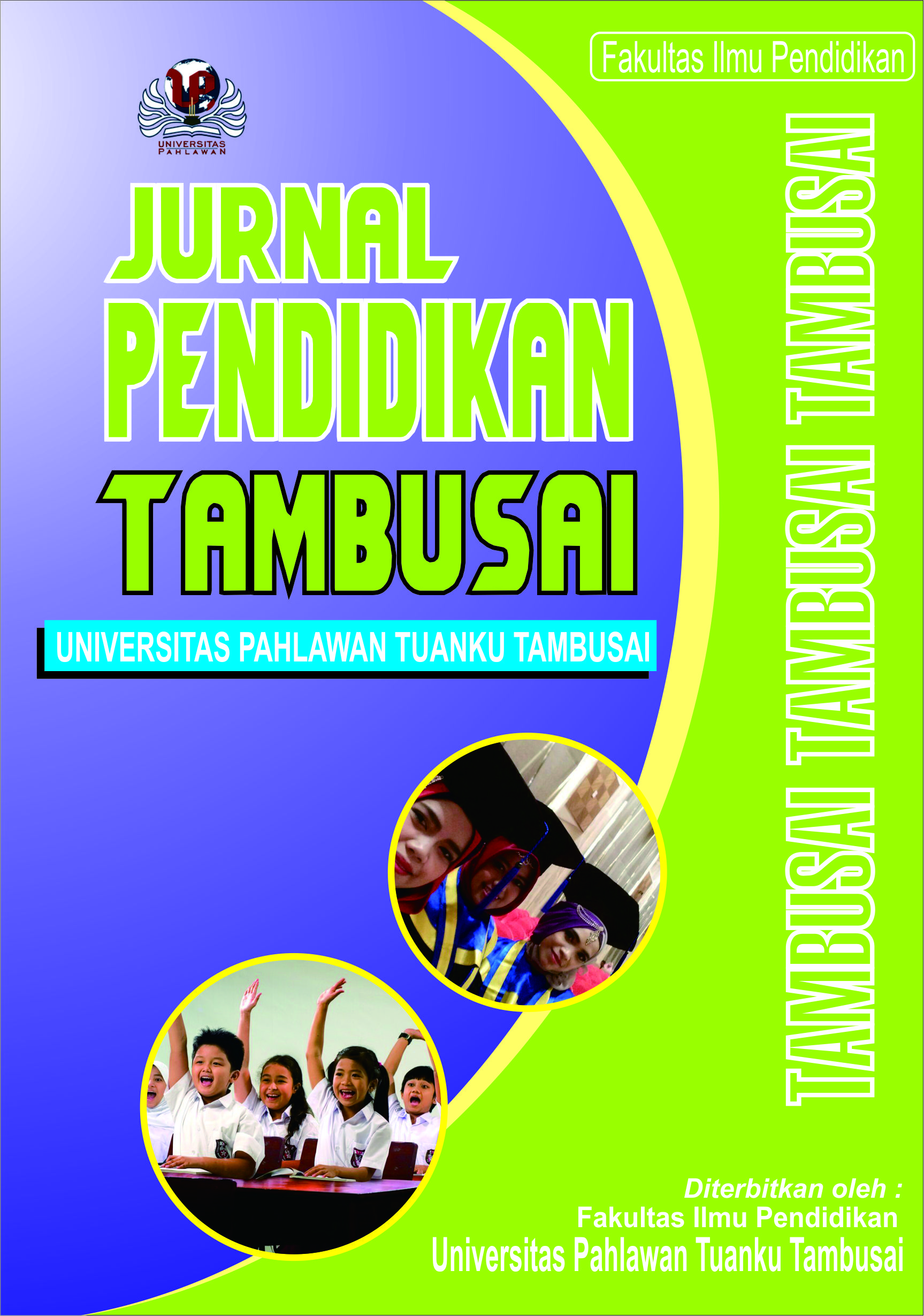 Downloads
How to Cite
Pratiwi, N. D. ., & Novelni, R. (2023). Kelayakan Sediaan Lipstik Menggunakan Biji Kopi Arabika (Coffea Arabica L) sebagai Pewarna Alami. Jurnal Pendidikan Tambusai, 7(2), 13114–13119. https://doi.org/10.31004/jptam.v7i2.8473
Section
Articles of Research
License
Authors who publish with this journal agree to the following terms:
Authors retain copyright and grant the journal right of first publication with the work simultaneously licensed under a Creative Commons Attribution License that allows others to share the work with an acknowledgement of the work's authorship and initial publication in this journal.
Authors are able to enter into separate, additional contractual arrangements for the non-exclusive distribution of the journal's published version of the work (e.g., post it to an institutional repository or publish it in a book), with an acknowledgement of its initial publication in this journal.
Authors are permitted and encouraged to post their work online (e.g., in institutional repositories or on their website) prior to and during the submission process, as it can lead to productive exchanges, as well as earlier and greater citation of published work (See The Effect of Open Access).