Analisis Strategi Pengembangan Koperasi Sekolah MTs Negeri 2 Medan
Keywords:
Koperasi, Strategi, Pengembangan, Serba Usaha
Abstract
Penelitian ini bertujuan untuk mengetahui strategi pengembangan Koperasi Sekolah MTS Negeri 2 Medan. Koperasi Sekolah MTS Negeri 2 Medan merupakan koperasi sekolah yang dijalankan oleh guru-guru MTS Negeri 2 Medan, berdasarkan asas kekeluargaan, dan kebersamaan serta mengutamakan rasa persaudaraan, solidaritas dan persatuan diantara para anggotanya. Penelitian ini menggunakan metode deskriptif dengan pendekatan kualitatif di mana teknik pengumpulan data melalui wawancara, observasi dan dokumentasi. Penelitian dilakukan dengan melakukan wawancara terhadap informan yang merupakan salah satu guru yang merupakan nggota di koperasi tersebut. Hasil penelitian ini menunjukkan bahwa Koperasi Sekoalah MTS Negeri 2 Medan memiliki strategi pengembangan yang  diharapkan dapat mengembangkan koperasi.
References
David, Manajemen Strategi Konsep, (Jakarta : Selemba Empat, 2004), h. 14.
G. Kartasapoetra, Koperasi Indonesia : Yang Berdasarkan Pancasila dan UUD 1945, Rineka Cipta, Jakarta, 2001, hlm. 2.
Ira Susanti, Maria, PERAN KOPERASI SERBA USAHA (KSU) ''MITRA MAJU'' DALAM MENINGKATKAN KESEJAHTERAAN ANGGOTA DI KAMPUNG SUMBER SARI KABUPATEN KUTAI BARAT, eJournal Ilmu Pemerintahan, 3 (2) 2015 : 558-570 ISSN 0000-0000, 2015.
Iskandar Wiryokusumo dan J. Mandilika, Kumpulan-Kumpulan Pemikiran dalam Pendidikan (Jakarta: CV. Rajawali, 1982), 93.
James L. Gibson, Organisasi Dan Manajemen, Perilaku Struktur Dan Proses, Terj. Djoerban Wahid (Jakarta: Erlangga, 1990), 658
Jochen Ropke dan Sri Djatnika S., Ekonomi Koperasi : Teori dan Manajemen, Jakarta, Salemba Empat, 2003, hlm. 13.
Kasmir. (2010). Bank dan Lembaga Keuangan Lainnya. Jakarta: Rajawali Pers.
Rudianto, Manajemen Koperasi, (Bandung : Alfabeta,2010) hal 26.
Halimah Tusakdia, (wawancara dengan salah satu guru yang merupakan anggota di Koperasi Sekolah MTS Negeri 2 Medan), Pada hari Jum'at 9 Juni 2023 pukul 12:00 WIB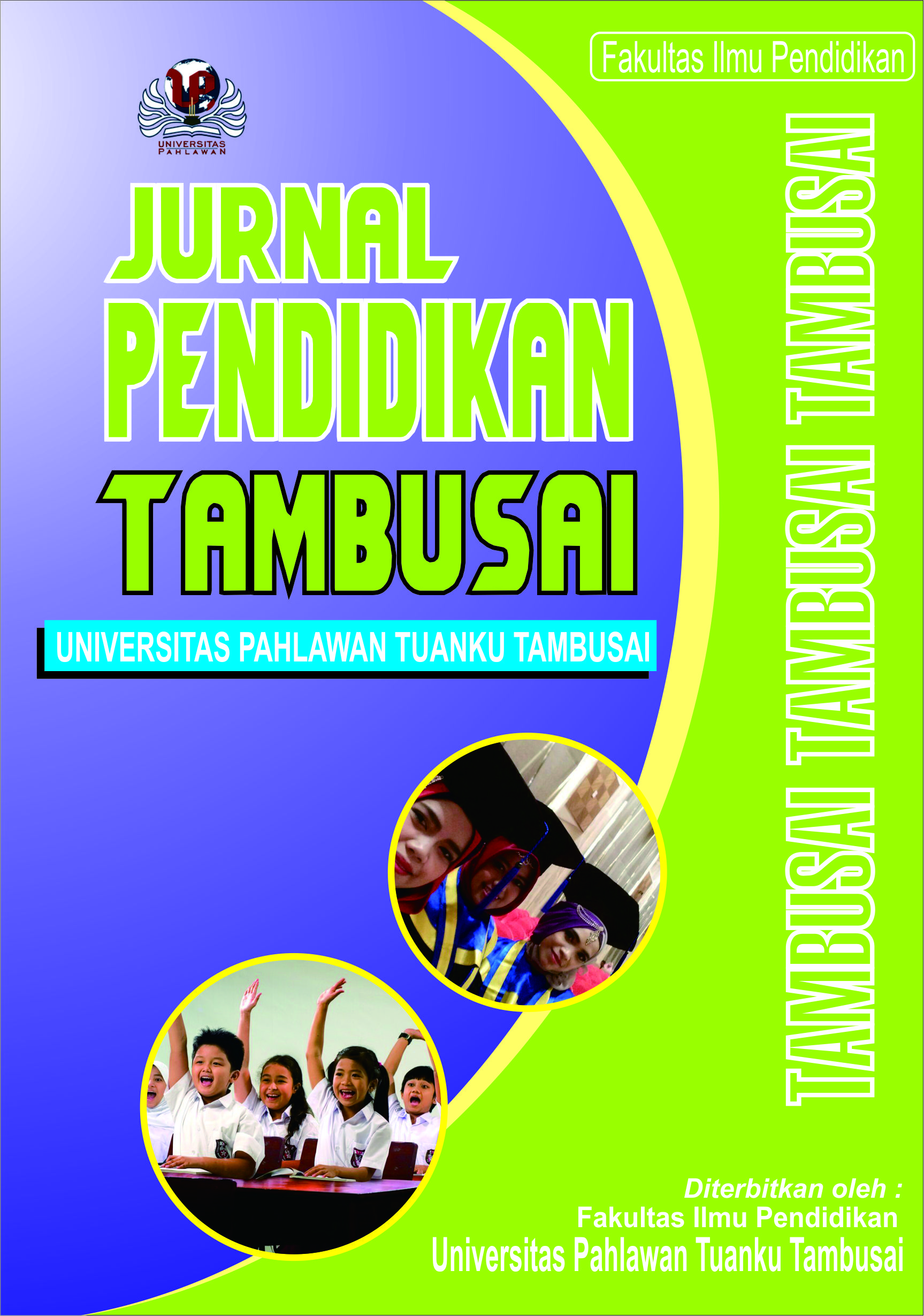 Downloads
How to Cite
FItria, M., & Perkasa, R. D. . (2023). Analisis Strategi Pengembangan Koperasi Sekolah MTs Negeri 2 Medan . Jurnal Pendidikan Tambusai, 7(2), 13197–13200. https://doi.org/10.31004/jptam.v7i2.8484
Section
Articles of Research
License
Authors who publish with this journal agree to the following terms:
Authors retain copyright and grant the journal right of first publication with the work simultaneously licensed under a Creative Commons Attribution License that allows others to share the work with an acknowledgement of the work's authorship and initial publication in this journal.
Authors are able to enter into separate, additional contractual arrangements for the non-exclusive distribution of the journal's published version of the work (e.g., post it to an institutional repository or publish it in a book), with an acknowledgement of its initial publication in this journal.
Authors are permitted and encouraged to post their work online (e.g., in institutional repositories or on their website) prior to and during the submission process, as it can lead to productive exchanges, as well as earlier and greater citation of published work (See The Effect of Open Access).