Gambaran Fear of Missing Out (FoMO) pada Mahasiswa Program Studi Bimbingan dan Konseling Universitas PGRI Sumatera Barat
Keywords:
Fear of Missing Out (FoMO), Kesehatan Mental, Media Sosial
Abstract
Kesehatan mental merupakan salah satu bagian yang sangat penting bagi kesehatan dan kesejahteraan hidup seseorang. Namun, fakta menunjukkan bahwa prevalensi gangguan mental masih menjadi prioritas utama. Di Indonesia, angka penyakit mental dikalangan mahasiswa tergolong tinggi. Ketika seseorang berada difase tersebut cenderung dapat  menimbulkan masalah kesehatan mental yang berpengaruh pada kondisi kesehatan secara keseluruhan. Salah satu bentuk ketidaksehatan mental mahasiswa adalah Fear of Missing Out. Jika dikaitkan dengan fenomena Fear of Missing Out, maka mahasiswa termasuk ke dalam pengguna yang menghabiskan waktunya untuk mengakses media sosial dan dapat diasumsikan hal tersebut sudah masuk ke dalam kategori Fear of Missing Out karena kekuatan pendorong dibalik penggunaan internet atau media sosial adalah Fear of Missing Out dengan tingkat tertinggi dialami oleh remaja dan dewasa awal seperti mahasiswa. Penelitian ini bertujuan untuk mengetahui tingkat Fear of Missing Out pada mahasiswa program studi bimbingan dan konseling universitas PGRI sumatera barat.
References
Anasari N & Handoyo P. (2015). Media Sosial Sebagai Panggung Drama (Studi Deskriptif Presentasi Diri Pengguna Twitter di Kalangan Mahasiswa Unesa). Paradigma. 3(3). 1-5.
Anisah, L. (2020). Intervensi Literasi dan Layanan Kesehatan Mental PNS dalam Meningkatkan Kualitas Pelayanan Publik di Era New Normal. Civil Service. 14(02).29-40.
Christina, R., Yuniardi, M. S., & Prabowo, A. (2019). Hubungan Tingkat Neurotisme dengan Fear of Missing Out (FoMO) pada Remaja Pengguna Aktif Media Sosial. Indigenous: Jurnal Ilmiah Psikologi, 4(2), 105–117. https://doi.org/10.23917/indigenous.v4i2.8024.
Dewi, R & Janitra Peciosa , A. (2018). Dramaturgi dalam Media Sosial: Second Account di Instagram Sebagai Alter Ego. .Jurnal Ilmu Komunikasi, 8 (3) 340-34
Jayanti, Hardani, D. (2022). Pengaruh Intensitas Penggunaan Media Sosial dengan Kesehatan Mental pada Remaja. Seminar Nasional Kesehatan Masyarakat UPNVJ.
Lailiyah, N. (2016). Presentasi Diri Netizen dalam Konstruksi Identitas di Media Sosial dan Kehidupan Nyata. Jurnal Ilmu Sosial, 15(2), 103-110. https://doi.org/10.14710/jis.15.2.2016.103-110
Liedfray, T., Waani, F. J., & Lasut, J. J. (n.d.). Peran Media Sosial dalam Mempererat Interaksi Antar Keluarga di Desa Esandom Kecamatan Tombatu Timur Kabupaten Minahasa Tenggara.
Maysitoh, Ifdil & Ardi Z. (2020). Tingkat Kecenderungan FoMO (Fear of Missing Out) pada Generasi Milenial. Journal of Counseling, Education and Society. 1(1).1-4.
Mulawarman, M., & Nurfitri, A. D. (2017). Perilaku Pengguna Media Sosial beserta Implikasinya Ditinjau dari Perspektif Psikologi Sosial Terapan. Buletin Psikologi, 25(1). https://doi.org/10.22146/buletinpsikologi.227599
Suryanto, A. & Nada,S.(2021). Analisis Kesehatan Mental Mahasiswa Perguruaan Tinggi pada Awal Terjangkitnya Covidd-19 di Indonesia. Jurnal Citizenship Virtues,1(2). 83-97.
Putri, A.W. & Wibhawa, B. & Gutama, A.S. (2015). Kesehatan mental masyarakat Indonesia (pengetahuan, dan keterbukaan masyarakat terhadap gangguan kesehatan mental). Jurnal Prosiding, 2(2), 147-300.
Przybylski, A. K., Murayama, K., & DeHaan, C. R. (2013).Motivational,Emotional, and Behavioral Correlates of Fear of Missing Out. Computers in Human Behavior, 29: 1841-1848.
Syafiie, K, I. (2007). Ilmu Pemerintahan . Bandung:Mandar Maju.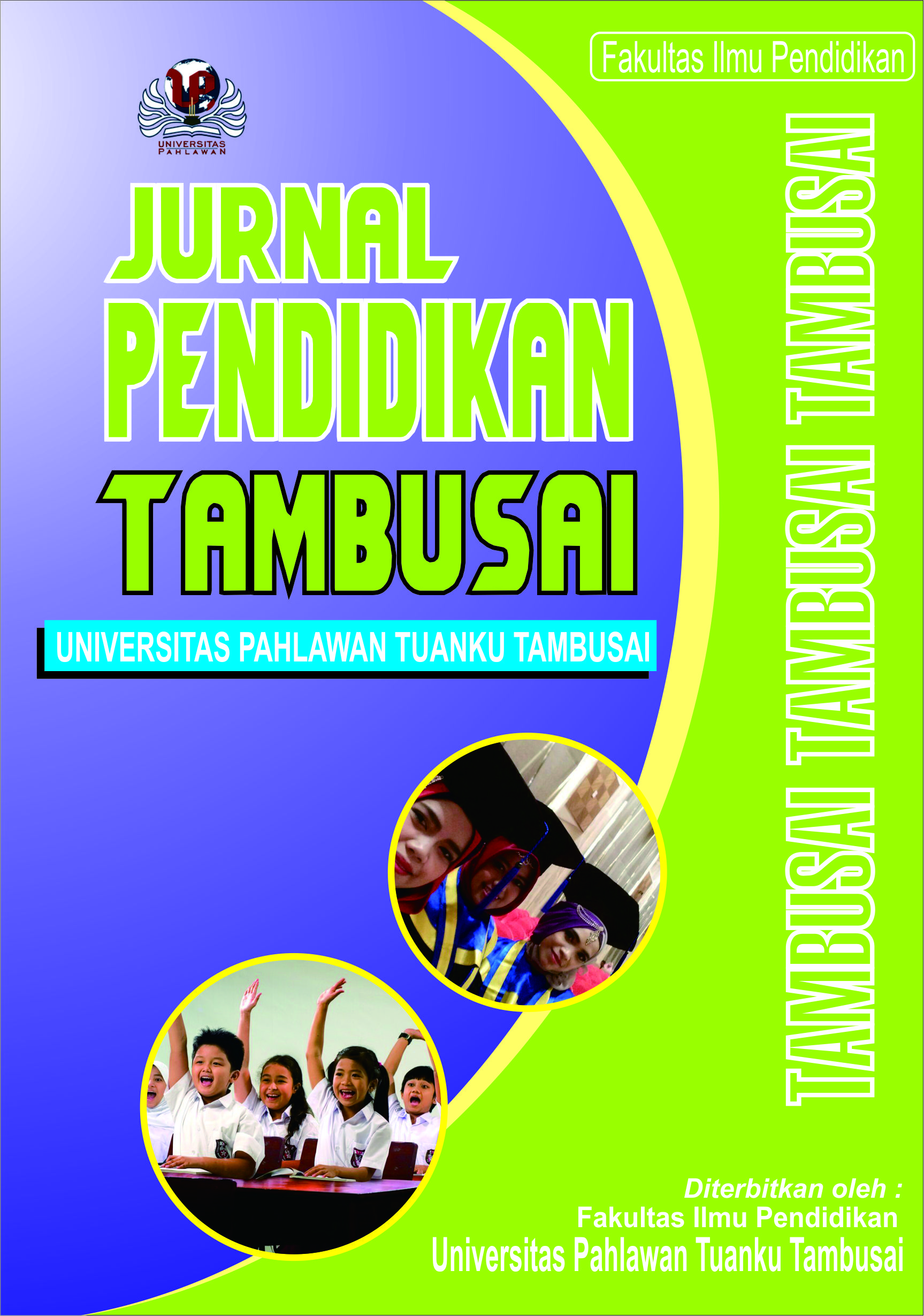 Downloads
How to Cite
Susanti, M., Dianto, M., & Triyono, T. (2023). Gambaran Fear of Missing Out (FoMO) pada Mahasiswa Program Studi Bimbingan dan Konseling Universitas PGRI Sumatera Barat. Jurnal Pendidikan Tambusai, 7(2), 13341–13346. https://doi.org/10.31004/jptam.v7i2.8514
Section
Articles of Research
License
Authors who publish with this journal agree to the following terms:
Authors retain copyright and grant the journal right of first publication with the work simultaneously licensed under a Creative Commons Attribution License that allows others to share the work with an acknowledgement of the work's authorship and initial publication in this journal.
Authors are able to enter into separate, additional contractual arrangements for the non-exclusive distribution of the journal's published version of the work (e.g., post it to an institutional repository or publish it in a book), with an acknowledgement of its initial publication in this journal.
Authors are permitted and encouraged to post their work online (e.g., in institutional repositories or on their website) prior to and during the submission process, as it can lead to productive exchanges, as well as earlier and greater citation of published work (See The Effect of Open Access).