Analysis of Kredit Satu Jam Cair (Case Study at pt. Bpr Supra Artapersada Sukabumi Branch Office)
Keywords:
Satu jam Cair, Produk Kredit, BPR Supra Artapersada
Abstract
Di Indonesia terdapat berbagai macam produk kredit dan di antara banyaknya produk kredit, ada salah satu produk kredit yang cukup menarik, yaitu produk Kredit Satu Jam Cair milik PT BPR Supra Artapersada utamanya milik BPR Supra Artapersada Kantor Cabang Sukabumi. Produk kredit ini bisa dikatakan menarik karena prosesnya yang terhitung cepat jika di bandingkan dengan produk  kredit lainnya. Sehingga bisa sangat membantu masyarakat yang memiliki kebutuhan yang harus disegerakan dan produk kredit satu jam cair ini hanya ada di BPR Supra. BPR merupakan lembaga perbankan resmi yang diatur berdasarkan Undang - Undang No. 7 tahun 1992 tentang Perbankan dan sebagaimana telah diubah dengan (Undang - Undang RI nomor 10 tahun, 1998) PT BPR Supra Artapersada merupakan salah satu BPR yang ada di Indonesia. Metode penelitian yang digunakan dalam penelitian ini adalah metode penelitian deskriptif kualitatif. Hasil penelitian menunjukan bahwa prosedur pemberian kredit satu jam cair secara garis besar telah sesuai dengan teori. Perbedaan prosedur kredit satu jam cair dengan teori hanya terdapat pada tidak adanya prosedur call visit  atau survei serta analisa keuangan kredit secara tertulis dilakukan setelah pencairan kredit, meskipun begitu kredit satu jam cair memiliki tujuan untuk mengefisienkan waktu pelayanan kredit dengan tetap memperhatikan prosedur serta prinsip-prinsip kredit yang berlaku secara umum dan tetap berusaha untuk melakukan penilaian terhadap prinsip 6C yang lain. Penerapan resiko pun telah terlaksana dengan cukup baik karena NPL pertahunnya tidak lebih dari 5%.
References
Acep Suherman dkk. (2021). Panduan Skripsi 2021. 21(1), 1–9. http://journal.um-surabaya.ac.id/index.php/JKM/article/view/2203
Andrianto, SE, M. A. (n.d.). Manajemen Kredit Teori dan Konsep Bagi Bank Umum. 2020.
Drs. N. Purnomolastu, Ak., M.M dan Dr. Ratna widyanti W., sE., M. . (2018). Purnomolastu_Manajemen Perkreditan_Revisi_2018.pdf.
Fakhrinie, A. I. (2020). Analisis Penerapan Prinsip 5c Untuk Meminimalisir Kredit Macet Pada Pt. Mandala Multifinance Tbk, Cabang Martapura. KINDAI. https://ejournal.stiepancasetia.ac.id/kindai/article/view/561
Kamus Bahasa Indonesia. (2008). http://journal.um-surabaya.ac.id/index.php/JKM/article/view/2203
PT BPR Supra Artapersada. (2023). Www.Bprsupra.Com. http://www.bprsupra.com/aboutus.php?abid=YnByfDE0fGFib3V0#featured4
Sumartik, SE., MM & Misti Hariasih, SE., M. (n.d.). Buku Ajar Manajemen Perbankan. 2018.
Undang Undang RI nomor 10 tahun. (1998). Undang-Undang RI No. 10 Tahun 1998 tentang Perbankan. Lembaran Negara Republik Indonesia, 182. http://www.bphn.go.id/data/documents/98uu010.pdf
Wulandari, D. C., & Luhsasi, D. I. (2019). Analisis prosedur pemberian kredit pada koperasi simpan pinjam Asa Mandiri Ampel. Ecodunamika. https://ejournal.uksw.edu/ecodunamika/article/view/1756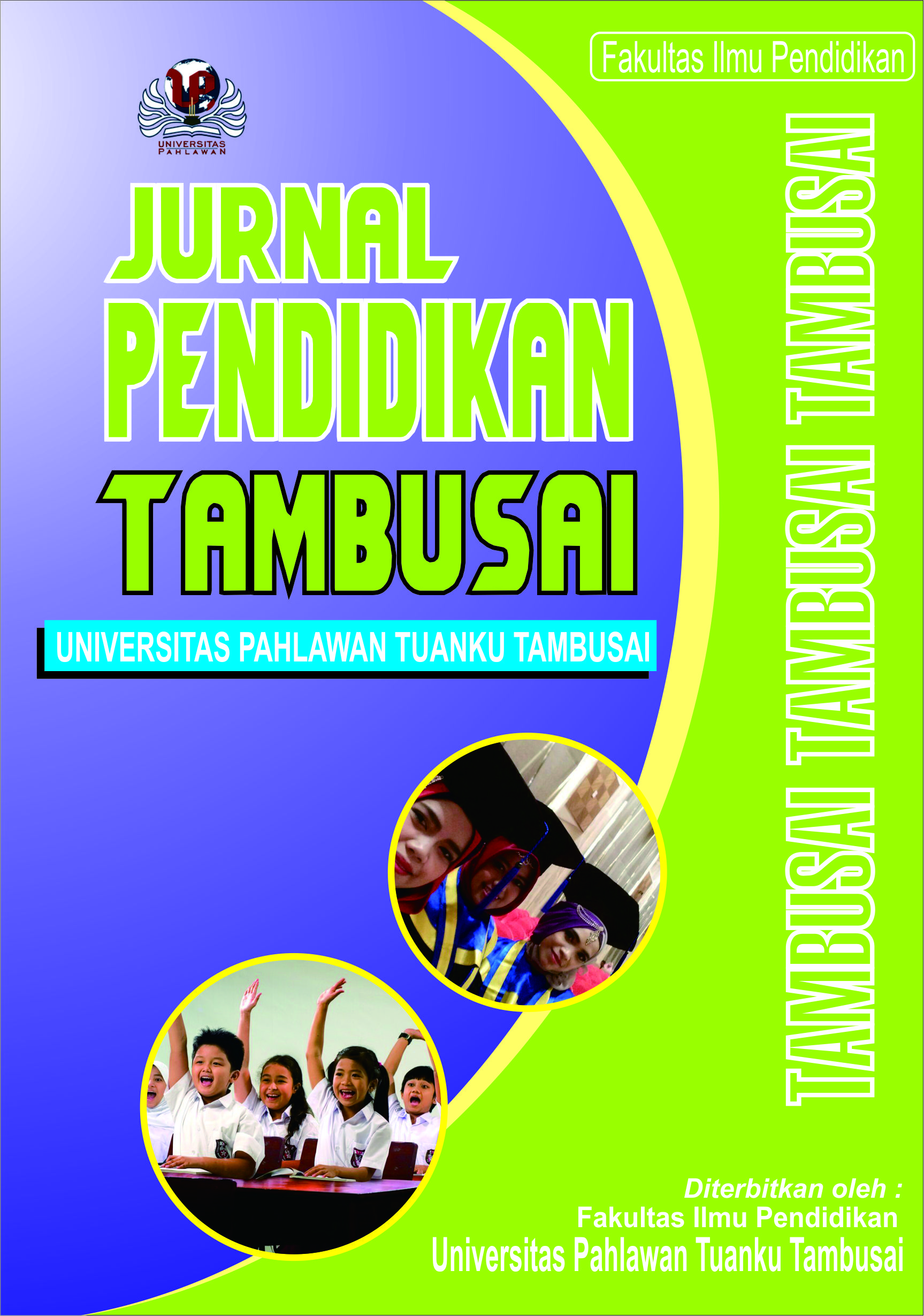 Downloads
How to Cite
Mayangsari, M., Alamsyah, S., & Nugroho, G. W. . (2023). Analysis of Kredit Satu Jam Cair (Case Study at pt. Bpr Supra Artapersada Sukabumi Branch Office). Jurnal Pendidikan Tambusai, 7(2), 13580–13592. https://doi.org/10.31004/jptam.v7i2.8554
Section
Articles of Research
License
Authors who publish with this journal agree to the following terms:
Authors retain copyright and grant the journal right of first publication with the work simultaneously licensed under a Creative Commons Attribution License that allows others to share the work with an acknowledgement of the work's authorship and initial publication in this journal.
Authors are able to enter into separate, additional contractual arrangements for the non-exclusive distribution of the journal's published version of the work (e.g., post it to an institutional repository or publish it in a book), with an acknowledgement of its initial publication in this journal.
Authors are permitted and encouraged to post their work online (e.g., in institutional repositories or on their website) prior to and during the submission process, as it can lead to productive exchanges, as well as earlier and greater citation of published work (See The Effect of Open Access).