Dart Board Game: The Game-based Activities to Teach English Speaking Skills for Young Learners
Keywords:
Dart Board Game, Keterampilan Berbicara, Pembelajar Muda
Abstract
Penelitian ini dilatarbelakangi oleh permasalahan yang dihadapi oleh peserta didik usia dini di salah satu Sekolah Dasar Negeri di Yogyakarta. Para siswa menghadapi kesulitan dalam belajar keterampilan berbicara karena kosa kata mereka terbatas dan kurang percaya diri. Berkaitan dengan karakteristik anak usia dini, penelitian ini menggunakan media pembelajaran berbasis permainan sebagai solusi dari permasalahan keterampilan berbicara peserta. Penelitian ini bertujuan untuk menyelidiki penerapan permainan papan Dart untuk mengajarkan keterampilan berbicara bahasa Inggris kepada pelajar muda dan untuk mengungkap manfaat dan hambatan penggunaan permainan papan Dart sebagai media pembelajaran berbasis permainan. Penelitian ini menggunakan pendekatan penelitian metode campuran. Instrumen yang digunakan adalah observasi, angket dan wawancara. Hasil penelitian mengungkapkan bahwa Darts board game dapat digunakan sebagai media pembelajaran keterampilan berbicara bahasa Inggris di kelas. Dari keterlibatan langsung siswa dalam permainan papan Dart dan siswa menjawab instrumen penelitian, hasil penelitian mencapai kualifikasi tinggi untuk implementasi dan manfaatnya. Penerapan Dart board game dalam pembelajaran berbicara mencapai 84,1% dan manfaat yang diperoleh 82,3%.
References
Adipat, S. L. (2021). Engaging Students in the Learning Process with Game-Based Learning: The Fundamental Concepts.
Adipat. S, K. L. (2021). Engaging students in the learning process with game-based learning: The fundamental concepts. International Journal of Technology in Education (IJTE).
Asiah, N. (2020). The Use of Dart Board Games as Strategy to Improve Students' Speaking Skill. SELL Journal.
Awaliyah, E. Y. (2015). Teacher's Strategies in Teaching Speaking to Young Learners . Journals of UIKA Bogor (Universitas Ibn Khaldun).
Bakhsh, S. A. (2016). Using Games as a Tool in Teaching Vocabulary to Young Learners.
Bakhsh, S. A. (2016). Using Games as a Tool in Teaching Vocabulary to Young Learners. Canadian Center of Science and Education .
Creswell. J. W, J. D. (2014). Research Design Qualitative, Quantitative, Mixed Methods Approaches.
Halidu, S. (2021). Improving Speaking Skills Through Role Playing Method in Class IV SDN 05 DulupI Boalemo District.
Karsudianto, F. (2020). Improving students' motivation and self-confidence in speaking using mingling games. Journal of Applied Studies in Language, Volume 4 Issue 1.
Kurniati. A, E. N. (n.d.). A Study on The Speaking Ability of The Second Year Students of SMK TELKOM PEKANBARU. Riau University.
Lestari. E. P, J. S. (2018). Pengembangan Media Pengayaan Permainan Dart Game Acconting Pada Materi Jurnal Penyesuaian Kelas X SMK NEGERI DI SURABAYA. Jurnal Pendidikan Akuntansi.
Nurlantina. L, I. M. (2015). Analisis Koordinasi Oleh Kepala Dinas Dalam Rangka Peningkatkan Efektivitas Kerja Pegawai di Dinas Pemuda Olahraga Kebudayaan dan Pariwisata Kota Cirebon. Jurnal Publika Unswagati Cirebon.
Oktaviani. A, A. F. (2017). Teachers' Perceptions About the Importance of English for Young Learners. STKIP PGRI LUBUKLINGGAU: Journal of Linguistics, English Education and Art (LEEA).
Permana, I. G. (2020). Teaching Vocabulary for Elementary School Students (A Literature Review). The Art of Teaching English as a Foreign Language.
Purnamasari. L, P. C. (2020). "Dart-Board Game Project" Sebagai Latihan Fokus Untuk Persiapan Ujian TOEP. Wanastra : Jurnal Bahasa dan Sastra.
Purwasih, I. (2015). The Effectiveness of The Combination of Quartet and Dart Games for Teaching Speaking.
Puspasari. U, A. M. (2017). The Making of Dart Board Game for Elementary. Inovish Journal, Vol. 2, No. 1, June 2017.
Putri. S. A, L. (2020). Kindergarten Teachers' Strategies to Teach English Vocabulary in A Monolingual School in Ambarawa, Indonesia. PROMINENT Journal.
Rahmatillah, K. (2021). Learning English Through Communicative Language Teaching (CLT) Approach. JCES (Journal of Character Education Society).
Sulanjari. D. J, D. A. (2021). Staffing Data Processing at Universitas Sawerigading. Jurnal Administrare: Jurnal Pemikiran Ilmiah dan Pendidikan Administrasi Perkantoran.
Susanthi, I. A. (2021). Kendala Dalam Belajar Bahasa Inggris dan Cara Mengatasinya. Linguistic Community Service Journal.
Syakur, M. A. (2020). The Use of Board Game in Teaching Speaking to Young Learners.
Syam. A, A. (2017). Pengaruh Kepercayaan Diri (Self Confidence) Berbasis Kaderasi IMM Terhadap Prestasi Belajar Mahasiswa (Studi Kasus di Program Studi Pendidikan Biologi Fakultas Keguruan dan Ilmu Pendidikan Universitas Muhammadiyah Parepare).
Timpua. M. R, J. D. (2021). Factors Influence the Customer to Use E-Money (Case Study at Bitung City, OVO Application). Jurnal EMBA.
Yasin. B, Z. A. (2017). Communicative Language Teaching (CLT) for Teaching Speaking.
Yule, G. B. (2007). The Spoken Language.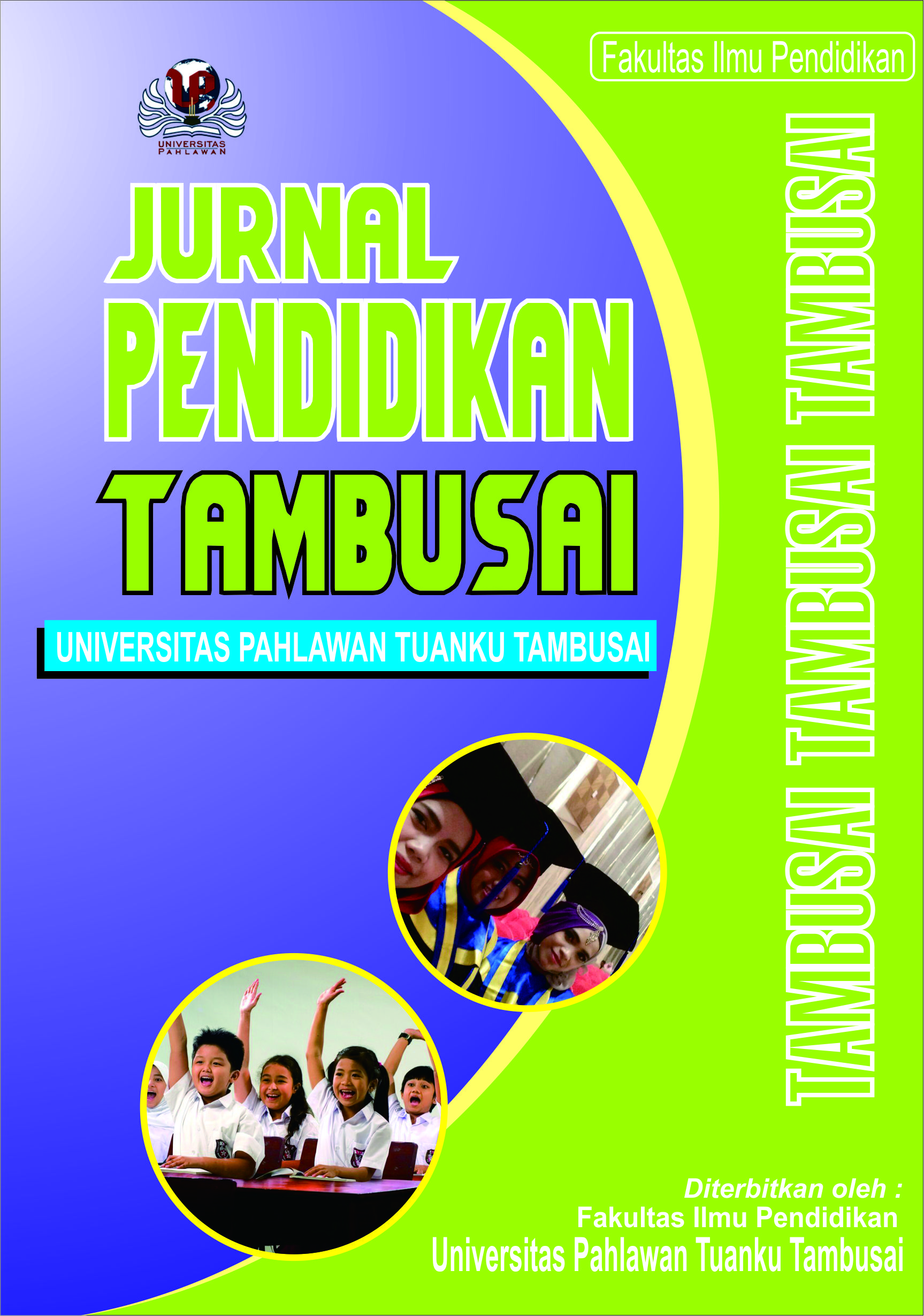 Downloads
How to Cite
Tulloh, F., & Sari, V. D. A. . (2023). Dart Board Game: The Game-based Activities to Teach English Speaking Skills for Young Learners. Jurnal Pendidikan Tambusai, 7(2), 13768–13778. https://doi.org/10.31004/jptam.v7i2.8580
Section
Articles of Research
License
Authors who publish with this journal agree to the following terms:
Authors retain copyright and grant the journal right of first publication with the work simultaneously licensed under a Creative Commons Attribution License that allows others to share the work with an acknowledgement of the work's authorship and initial publication in this journal.
Authors are able to enter into separate, additional contractual arrangements for the non-exclusive distribution of the journal's published version of the work (e.g., post it to an institutional repository or publish it in a book), with an acknowledgement of its initial publication in this journal.
Authors are permitted and encouraged to post their work online (e.g., in institutional repositories or on their website) prior to and during the submission process, as it can lead to productive exchanges, as well as earlier and greater citation of published work (See The Effect of Open Access).