Peran Strategi Komunikasi Bisnis pada Perusahaan dalam Upaya Menaikkan Profitabilitas: Sebuah Studi Literatur
Keywords:
Komunikasi Bisnis, Perusahaan, Profitabilitas
Abstract
Penelitian ini bertujuan untuk mengeksplorasi dan menganalisis peran strategi komunikasi bisnis pada perusahaan dalam meningkatkan profitabilitas. Strategi komunikasi bisnis yang efektif dapat memberikan manfaat besar bagi perusahaan, termasuk peningkatan citra merek, pengembangan hubungan pelanggan yang kuat, dan peningkatan penjualan. Melalui tinjauan literatur, penelitian ini bertujuan untuk mengidentifikasi elemen-elemen kunci dari strategi komunikasi bisnis yang sukses dan bagaimana penerapannya dapat berdampak positif pada profitabilitas perusahaan. Metode yang digunakan dalam penelitian ini adalah studi literatur, di mana sumber-sumber informasi relevan dikumpulkan dari artikel jurnal, buku, dan publikasi terkait lainnya. Data yang diperoleh kemudian dianalisis secara sistematis untuk mengidentifikasi temuan-temuan utama yang berkaitan dengan peran strategi komunikasi bisnis dalam meningkatkan profitabilitas perusahaan. Hasil penelitian menunjukkan bahwa dalam strategi komunikasi bisnis perusahan menggunakan komunikasi horizontal guna meningkatkan profitabilitas.
References
David. (2011). "Strategic Management Manajemen Strategi Konsep, Edisi 12". Jakarta: Salemba Empat.
Feriyanto, T. (2015). "Komunikasi Bisnis (Strategi Komunikasi dalam Mengelola Bisnis)". Yogyakarta: Pustaka Baru Press.
Haryani, S. (2015). Komunikasi Bisnis (Strategi Komunikasi dalam mengelola Bisnis). Yogyakarta: Pustaka Baru Press.
Kotler, P. &. (2012). Manajemen Pemasaran. Jakarta: Erlangga.
M. Fuad, C. H. (2000). Pengantar Bisnis. Jakarta: Erlangga.
Ningrum, M. E. (2013). Seperanan Komunikasi Internal di lingkungan Kerja. INDEPT, Vol 3, No.1, Februari 2013.
Pace, R. w. (2001). Komunikasi Orgaisasi : Strategi meningkatkan kinerja perusahaan. Terjemahan : DEDDY mULYANA, ma, Ph.D . Bandung: Remaja Rosda Karya.
Purwanto, D. (2011). Komunikasi Bisnis. Jakarta: Erlangga.
Bartels, Jos, Oscar Peters, Menno de Jong, Ad Pruyn, and Marjolijn van der Molen. 2010. "Horizontal and Vertical Communication as Determinants of Professional and Organisational Identification." Personnel Review 39(2):210–26. doi: 10.1108/00483481011017426.
Birlik, Seval, and Jagdish Kaur. 2020. "BELF Expert Users: Making Understanding Visible in Internal BELF Meetings through the Use of Nonverbal Communication Strategies." English for Specific Purposes 58:1–14. doi: 10.1016/j.esp.2019.10.002.
García-Sánchez, Isabel María, Beatriz Aibar-Guzmán, Cristina Aibar-Guzmán, and Lázaro Rodríguez-Ariza. 2020. "'Sell' Recommendations by Analysts in Response to Business Communication Strategies Concerning the Sustainable Development Goals and the SDG Compass." Journal of Cleaner Production 255. doi: 10.1016/j.jclepro.2020.120194.
Jackson, Denise. 2014. "Business Graduate Performance in Oral Communication Skills and Strategies for Improvement." International Journal of Management Education 12(1):22–34. doi: 10.1016/j.ijme.2013.08.001.
Maia, Lídia Raquel Herculano, Olga Demushina, and Stephen D. McDowell. 2021. "Vertical and Horizontal Communication on the Facebook Pages of 2014 Brazilian Presidential Candidates." Studies in Communication Sciences 2:225–45. doi: 10.24434/j.scoms.2021.02.003.
Putri, Ary Mulyani. 2019. "Strategi Komunikasi Bisnis Dalam Meningkatkan Kepuasan Tenant." Inter Script: Journal of Creative Communication 1(1):1–18. doi: 10.33376/is.v1i1.346.
Sabini, Marselinus Nuba, and Leila Mona Ganiem. 2015. "Corporate Social Responsibility Sebagai Strategi Komunikasi Bisnis Perusahaan." Jurnal ASPIKOM 2(5):346. doi: 10.24329/aspikom.v2i5.86.
Sugiarto, Agatha Natalia. 2014. "Hambatan Komunikasi Horizontal PT Masterindo Jaya Global Indonesia." Jurnal E-Komunikasi Universitas Kristen Petra Surabaya 2(3):1–12.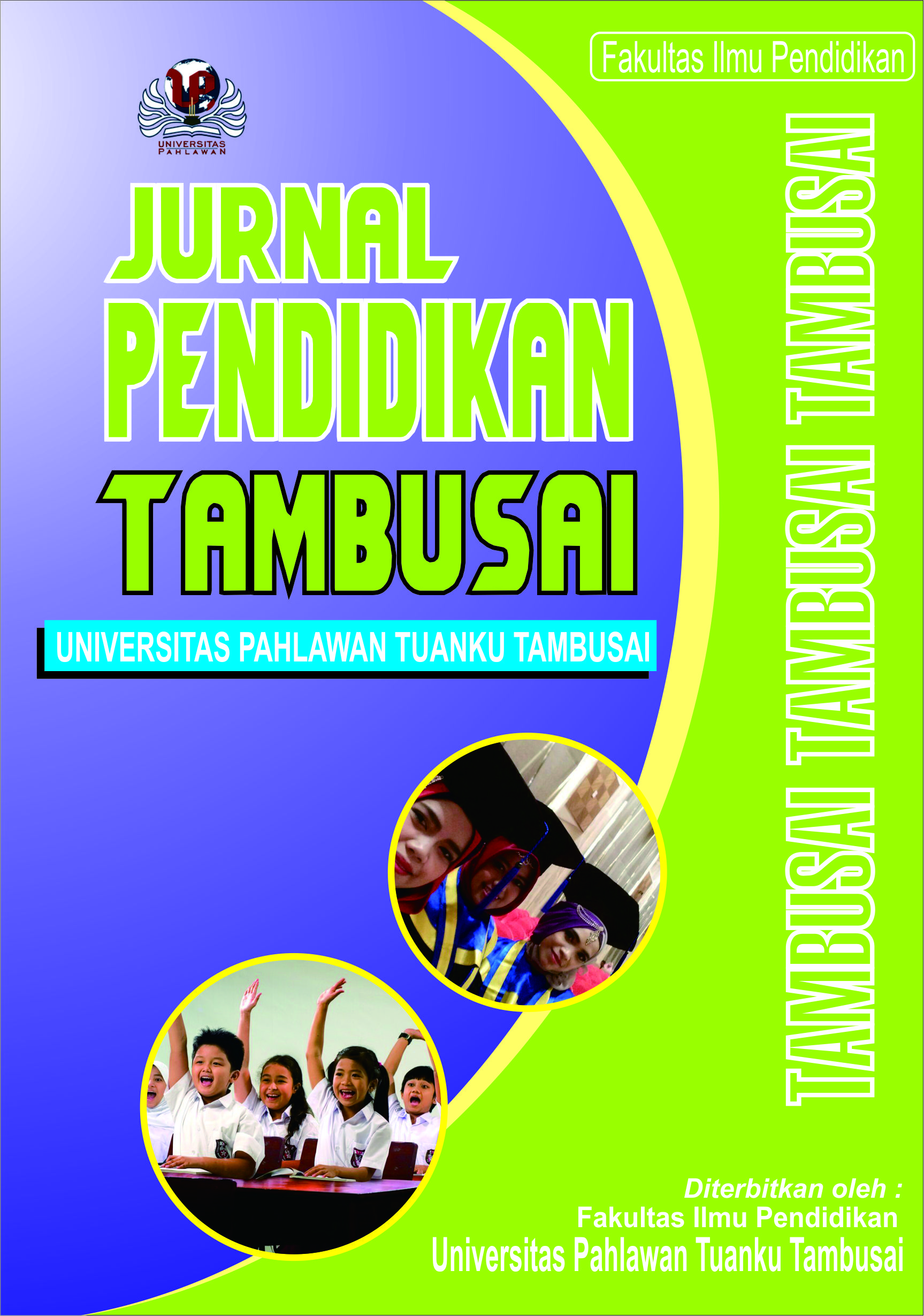 Downloads
How to Cite
Adelika, A., Rahmayani, D., Nasution, M. D. ., Anggraini, Y., & Suhairi, S. (2023). Peran Strategi Komunikasi Bisnis pada Perusahaan dalam Upaya Menaikkan Profitabilitas: Sebuah Studi Literatur. Jurnal Pendidikan Tambusai, 7(2), 14040–14046. https://doi.org/10.31004/jptam.v7i2.8633
Section
Articles of Research
License
Authors who publish with this journal agree to the following terms:
Authors retain copyright and grant the journal right of first publication with the work simultaneously licensed under a Creative Commons Attribution License that allows others to share the work with an acknowledgement of the work's authorship and initial publication in this journal.
Authors are able to enter into separate, additional contractual arrangements for the non-exclusive distribution of the journal's published version of the work (e.g., post it to an institutional repository or publish it in a book), with an acknowledgement of its initial publication in this journal.
Authors are permitted and encouraged to post their work online (e.g., in institutional repositories or on their website) prior to and during the submission process, as it can lead to productive exchanges, as well as earlier and greater citation of published work (See The Effect of Open Access).