Kepemimpinan Pancasila dalam Pencegahan Korupsi di Indonesia
Keywords:
Kepemimpinan, Korupsi, Pancasila
Abstract
Korupsi adalah musuh bersama yang berdampak kerugian negara melalui terhambatnya proses pembangunan, meningkatnya ketimpangan sosial, melemahnya kepercayaan masyarakat, dan pengelolaan sumber daya yang tidak efisien. Peran pemimpin yang memegang teguh nilai-nilai Pancasila sangat diperlukan dalam mewujudkan Good Corporate Governance. Penelitian ini bertujuan untuk menganalisis peran Kepemimpinan Pancasila dalam Pencegahan Korupsi di Indonesia. Penelitian ini merupakan penelitian kualitatif dengan menggunakan telaah literatur. Kepemimpinan Pancasila berperan penting dalam mengelola kebhinekaan dengan baik serta mempertahankan karakter bangsa dalam melaksanakan proses pembangunan di segala bidang yang dilandasi integritas. Implementasi kepemimpinan Pancasila dalam bentuk budaya antikorupsi mampu mendukung penyelenggaraan negara yang bersih demi keadilan sosial bagi seluruh rakyat Indonesia. Untuk itu, seorang pemimpin harus mempunyai komitmen yang kuat, tanggung jawab moral yang besar serta dari hati nuraninya terus melakukan upaya yang menumbuhkan sikap anti korupsi dan memberi keteladanan yang baik dalam hidup berbangsa dan bernegara.
References
ACFE Indonesia Chapter. (2016). Survai Fraud Indonesia 2016.
ACFE Indonesia Chapter. (2020). Survei Fraud Indonesia 2019. In ACFE Indonesia Chapter.
Badan Pusat Statistik. (2023). Berita Resmi Statistik: Profil Kemiskinan di Indonesia Maret 2023.
Herawaty, N., & Hernando, R. (2020). Analysis of Internal Control of Good Corporate Governance and Fraud Prevention (Study at the Regional Government of Jambi). Sriwijaya International Journal of Dynamic Economics and Business, 4(2), 103–118.
Kartono, K. (2003). Patologi Sosial (Jilid I, C). PT Raja Grafindo Persada.
Kurniawan, P. C., & Izzaty, K. N. (2019). Pengaruh good corporate governance dan pengendalian internal terhadap pencegahan fraud. Journal of Economic and Banking, 1(1), 55–60.
Lembaga Administrasi Negara. (2021). Modul Wawasan Kebangsaan Kepemimpinan Pancasila dan Integritas: Pelatihan Kepemimpinan Administrator. Lembaga Administrasi Negara.
Menteri Negara Pendayagunaan Aparatur Negara. (2008). Pedoman Umum Reformasi Birokrasi. Pedoman Umum Reformasi Birokrasi.
Pane, A. A. (2018). Pengaruh Penerapan Sistem Pengendalian Internal Pemerintah terhadap Kecurangan: Survei pada Pemprov Sumatera Utara. Jurnal Akuntansi Dan Bisnis?: Jurnal Program Studi Akuntansi, 4(2), 40. https://doi.org/10.31289/jab.v4i2.1812
Rowa, C. W. F., & Arthana, I. K. (2019). Pengaruh Good Corporate Governance Terhadap Pencegahan Fraud Pada Bank Perkreditan Rakyat Di Kota Kupang. Jurnal Akuntansi?: Transparansi Dan Akuntabilitas, 7(2), 122–137. https://doi.org/10.35508/jak.v7i2.1702
Sanusi, H. M. A. (2009). Relasi antara Korupsi dan Kekuasaan. Junal Konstitusi, 6(2), 83–104.
Sofia, I. P. (2016). The Impact of Internal Control and Good Corporate Governance on Fraud Prevention. 2nd International Seminar on Accounting Society, January, 251–257.
Transparency International. (2021). Corruption Perceptions Index 2020. https://www.transparency.org/en/cpi/2020/index/idn#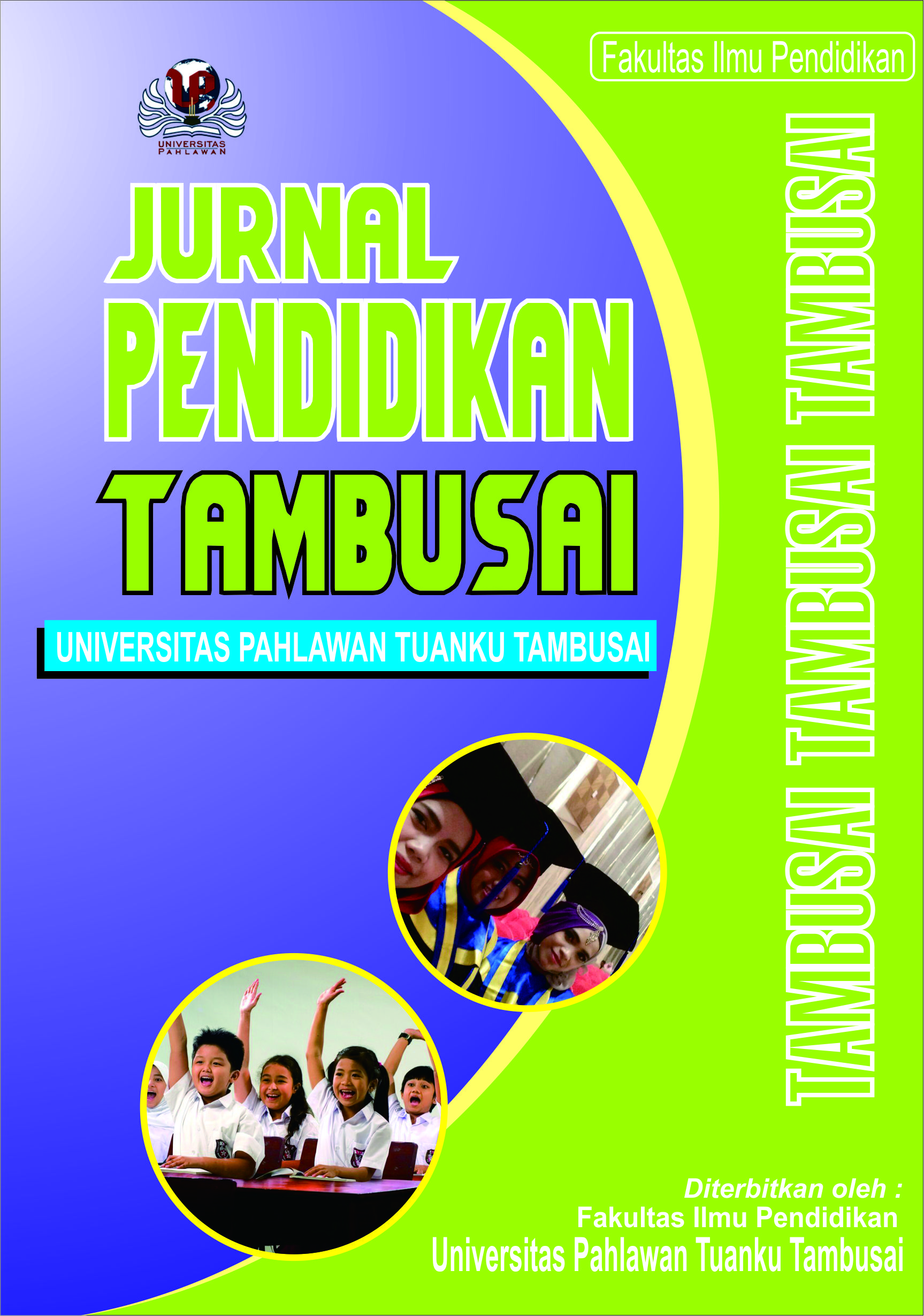 Downloads
How to Cite
Gayatri, M. (2023). Kepemimpinan Pancasila dalam Pencegahan Korupsi di Indonesia. Jurnal Pendidikan Tambusai, 7(2), 14369–14373. https://doi.org/10.31004/jptam.v7i2.8674
Section
Articles of Research
License
Authors who publish with this journal agree to the following terms:
Authors retain copyright and grant the journal right of first publication with the work simultaneously licensed under a Creative Commons Attribution License that allows others to share the work with an acknowledgement of the work's authorship and initial publication in this journal.
Authors are able to enter into separate, additional contractual arrangements for the non-exclusive distribution of the journal's published version of the work (e.g., post it to an institutional repository or publish it in a book), with an acknowledgement of its initial publication in this journal.
Authors are permitted and encouraged to post their work online (e.g., in institutional repositories or on their website) prior to and during the submission process, as it can lead to productive exchanges, as well as earlier and greater citation of published work (See The Effect of Open Access).