Gambaran Perilaku Self Harm pada Mahasiswa dan Implikasinya dalam Bimbingan dan Konseling
Keywords:
Self Harm, Mahasiswa
Abstract
Latar belakang penelitian ini adalah adanya fenomena self harm yang dilakukan oleh mahasiswa untuk melampiaskan tekanan emosional yang dirasakan akibat permasalahan yang dialami. Berbagai permasalahan yang berasal baik dari diri sendiri serta lingkungan jika dialami terus menerus dan tidak ditangani dapat mendorong mahasiswa untuk melakukan self harm. Penelitian ini bertujuan untuk mendeskripsikan perilaku self harm pada mahasiswa yang ditinjau dari jenis major self mutilation, stereotypic self injury, dan moderate self mutilation. Penelitian ini menggunakan pendekatan kuantitatif dengan jenis penelitian deskriptif. Subjek penelitian berjumlah 254 orang mahasiswa Departemen Bimbingan dan Konseling Tahun Masuk 2019, 2020, 2021 dan 2022. Gambaran perilaku self harm tersebut dianalisis dengan teknik analisis deskriptif. Hasil penelitian menunjukkan bahwa perilaku self harm mahasiswa berada pada kategori rendah. Perilaku self harm yang dilakukan mahasiswa ditinjau dari jenis major self mutilation antara lain adalah mengonsumsi obat secara berlebihan (overdosis). Pada jenis stereotypic self injury, perilaku self harm yang dilakukan adalah membenturkan anggota tubuh ke dinding dan memukul dada sebagai sebagai pelampiasan emosi yang dirasakan. Sedangkan pada jenis moderate self mutilation pada umumnya mahasiswa sengaja menyakiti diri sendiri dengan menyayat anggota tubuh. Berdasarkan hasil penelitian ini, konselor dapat memberikan bantuan berupa layanan informasi, layanan konseling individual, layanan konseling kelompok agar dapat mereduksi perilaku self harm serta kegiatan alih tangan kasus apabila perilaku self harm yang dilakukan sudah mencapai cedera parah.
References
Abdurrahman, F., Mudjiran, Ardi, Z. 2020. Persepsi tentang keluarga harmonis dengan kesiapan menikah. Jurnal Neo Konseling, Vol.2 No. 3. https://10.24036/00321kons2020
Bidayah, A., Netrawati, & Karneli, Y. 2023.Konseling kelompok dengan menggunakan pendekatan rational emotive behaviour therapy dalam mengatasi perilaku self injury remaja: literatur review. Jurnal Ilmu Pendidikan dan Sosial (JIPSI), 1(4) https://doi.org/10.58540/jipsi.v1i4.77
Fatchurahman, M,Z, 2017.Problematik pelaksanaan konseling individual. Jurnal Bimbingan dan Konseling Ar-Rahman, 3(2), 25-30. http://dx.doi.org/10.31602/jbkr.v3i2.1160
Favazza, Armando R. 2011. Bodies under siege: Self-mutilation, nonsuicidal self-injury, and body modification in culture and psychiatry. Johns Hopkins Press: The Johns Hopkins University Press. https://10.2302/kjm.58.144
Handayani, P.G., Hidayat, H., Saputra, R. 2019 Pendekatan Counseling REBT dalam menanggulangi culture shock mahasiswa rantau. Jurnal KOPASTA, 6(2), 91 98. https://doi.org/10.33373/kop.v6i2.2134
Higgins, M. 2014. Teen self-injury. Minnesota: Essential Library.
Prayitno, Afdal, Ifdil, Ardi, Z., 2017. Layanan Bimbingan Kelompok dan Konseling Kelompok. Bogor: Ghalia Indonesia.
Romas. 2012. Self injury remaja ditinjau dari konsep dirinya. Jurnal Psikologi. Vol. 8.
Santrock, John W. 2011. Perkembangan anak. Edisi 7 jilid 2. Jakarta: Erlangga.
Strong, M. 1998. A bright red scream: Self-mutilation and the language of pain. New York: Penguin Books.
Suharsono, Y. & Anwar, Z. 2020. Analisis stres dan penyesuaian diri mahasiswa. Jurnal Online Psikologi. Vol. 8, No.1, 1 – 12. https://doi.org/10.22219/cognicia.v8i1.11527
Sukma, D. 2018. Concept and application group guidance and group counseling base on Prayitno's paradigms. Jurnal Konselor. Vol. 7, No.2. https://doi.org/10.24036/02018728754-0-00
Sukmawati, I., Neviyarni, Karneli, Y., Netrawati. 2019. Penilaian dalam konseling kelompok gestalt. Jurnal Penelitian Guru Indonesia. Vol. 4, No. 1.
Syukur, Y., Zahri, T.N., Putra, A.H. 2023. Pelayanan Bimbingan dan Konseling di Perguruan Tinggi. Depok: Rajawali Pers.
Tanjung, R., Neviyarni., & Firman. 2018. Layanan informasi dalam peningkatan keterampilan belajar mahasiswa STKIP PGRI Sumatera Barat. Jurnal Penelitian Bimbingan dan Konseling. 3(2),155-164. http://dx.doi.org/10.30870/jpbk.v3i2.3937
Veronika, M. & Afdal. 2019. Differences in self-concept of students from intact families and non-intact families. Jurnal Aplikasi IPTEK Indonesia, 151-158. https://doi.org/10.24036/4.33282
Walgito, Bimo. 2002. Pengantar psikolgi umum. Yogyakarta: Andi Offset.
Walsh, B.W. 2012. Treating self-injury: A practical guide (2nd Edition). New York: The Guilford Press.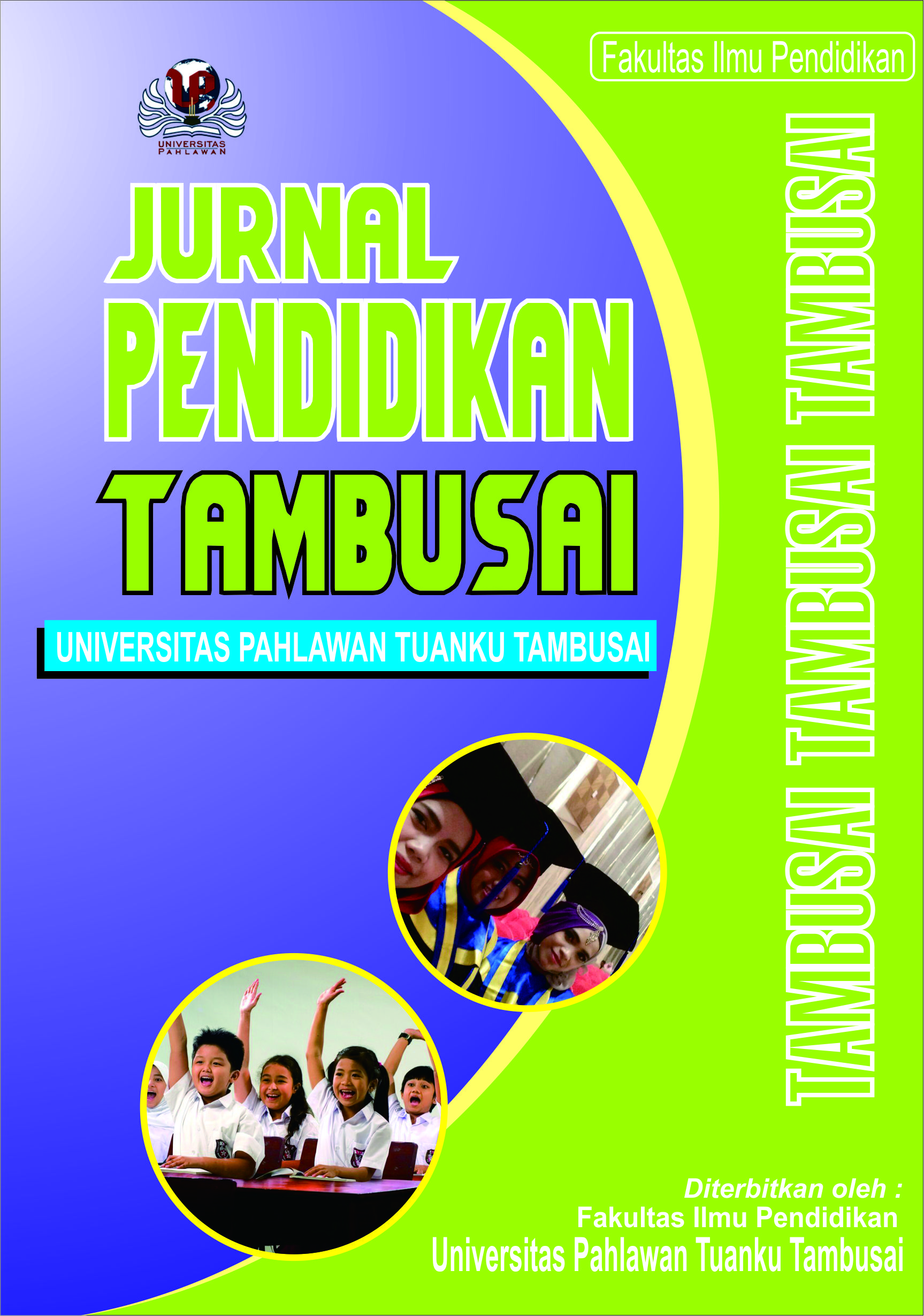 Downloads
How to Cite
Hakim, F. A. ., & Sukmawati, I. (2023). Gambaran Perilaku Self Harm pada Mahasiswa dan Implikasinya dalam Bimbingan dan Konseling . Jurnal Pendidikan Tambusai, 7(2), 14599–14605. https://doi.org/10.31004/jptam.v7i2.8707
Section
Articles of Research
License
Authors who publish with this journal agree to the following terms:
Authors retain copyright and grant the journal right of first publication with the work simultaneously licensed under a Creative Commons Attribution License that allows others to share the work with an acknowledgement of the work's authorship and initial publication in this journal.
Authors are able to enter into separate, additional contractual arrangements for the non-exclusive distribution of the journal's published version of the work (e.g., post it to an institutional repository or publish it in a book), with an acknowledgement of its initial publication in this journal.
Authors are permitted and encouraged to post their work online (e.g., in institutional repositories or on their website) prior to and during the submission process, as it can lead to productive exchanges, as well as earlier and greater citation of published work (See The Effect of Open Access).