Penerapan Model Regresi Cox Propotional Hazard Dengan Metode Efron Partial Likelihood Terhadap Lama Studi Mahasiswa Matematika Angkatan 2018
Keywords:
Lama Studi, Regresi Cox Proposional Hazard, Metode Efron
Abstract
Mahasiswa Departemen Matematika Universitas Negeri Padang khususnya angkatan 2018 tercatat telah di wisuda sebanyak 146 orang terhitung sampai periode wisuda Maret 2023. Apabila dikalkulasikan 70,2 % mahasiswa matematika terlambat dalam menyelesaikan studi mereka. Oleh karena itu, tujuan penelitian ini adalah untuk mengetahui faktor-faktor yang mempengaruhi lama studi mahasiswa Departemen Matematika  UNP angkatan tahun 2018. Penelitian ini merupakan penelitian terapan. Variabel yang digunakan adalah IPK,  jalur masuk, organisasi, penghasilan orang tua dan kerja paruh waktu. Metode yang digunakan dalam penelitian ini adalah Regresi Cox Propotional Hazard dengan pendekatan Efron. Dari hasil analisis diperoleh bahwa faktor-faktor yang berpengaruh secara signifikan adalah IPK dan penghasilan orang tua berdasarkan lama studi mahasiswa. Model akhir Regresi Cox Propotional Hazard yang terbentuk adalah :  dengan nilai hazard ratio 23,532 untuk IPK  dan 0,755 untuk penghasilan orang tua.
References
Allison. 2010. Survival Analysis Using SAS: A practical Guide, Second Edition. In Technometrics .hlm. 368-405.
Bhattacharjee Atanu a dkk. 2022 .A combined iterative sure independence screening and Cox proportional hazard model for extracting and analyzing prognostic biomarkers of adenocarcinoma lung cancer, JournalHealthcare Analytics 2 100108.Vol.10, 114-125
Collett. 2015.Modelling Survival Data in Medical Research Modelling Survival Data in Medical Research Third Edition . 5-49.
F.M. Zahid., dkk. 2019.Gender based survival prediction models for heart failure patients: a case study in Pakistan. JournalPLoS One Vol.2, No. 5, 325-337
Klein, J. P., & Moeschberger, M. L. 2003. SURVIVAL ANALYSIS Techniques for Censored and Truncated Data. In ACM SIGPLAN Notices ,425-479
Kleinbaum, D. G., & Klein, M. 2005. Survival analysis. In Journal of Clinical Nursing. hlm.(269-280)
Lee dan wang. 2003. Statistical Methods for Survival Data Analysis Third Edition. Issue 8 hlm.453-479
M.J. Hossain.,dkk.2021. ML and network-based models to identify genetic risk factors to the progression and survival of colorectal cancer. Journal Comput. Biol. Med. Vol.315 No.504-516.
Slameto. 2015. Belajar Dan Faktor-Faktor Yang Mempengaruhinya. Jakarta: Rineka Cipta. ISBN : 978-979-518-166-8
Sari, Nita Mulia. 2014. Penerapan Regresi Cox Proportional Hazar pada Analisis Survival dan Identifikasi Faktor Lama Studi Mahasiswa S-1 Manajemen Fakultas Ekonomi Universitas Sumatera Utara. Skripsi. Medan: FMIPA Universitas Sumatera Utara.24-36
Sediono., dkk.2013. Pendekatan Regresi Cox Proporsional Hazard dalam Penentu wean Faktor – Faktor yang Berpengaruh terhadap Lama Studi Mahasiswa S-1 Matematika di Universitas Airlangga. Jurnal Matematika,, Vol.14 No.7, 11-18.
Stephen P. Jenkins. 2005. Survival Analysis. International Series in Operations Research and Management Science. hlm. 77-113.
Susenati, M.N. 2015 .Analisis Lama Waktu Mencari Kerja Dengan Pendekatan
Regresi Cox Proportional Hazard. Skripsi. Jurusan Statistika, Fakultas
Matematika dan Ilmu Pengetahuan Alam dan Teknologi, Universitas Islam Indonesia ,91-101
Wulandari, D. 2012. Faktor-faktor yang berpengaruh terhadap lama rawat inap
pasien demam berdarah dengue di RS Siti Khodijah Menggunakan Regresi Cox.Skripsi. Departemen Matematika, Fakultas Sains dan Teknologi, UniversitasAirlangga.30-75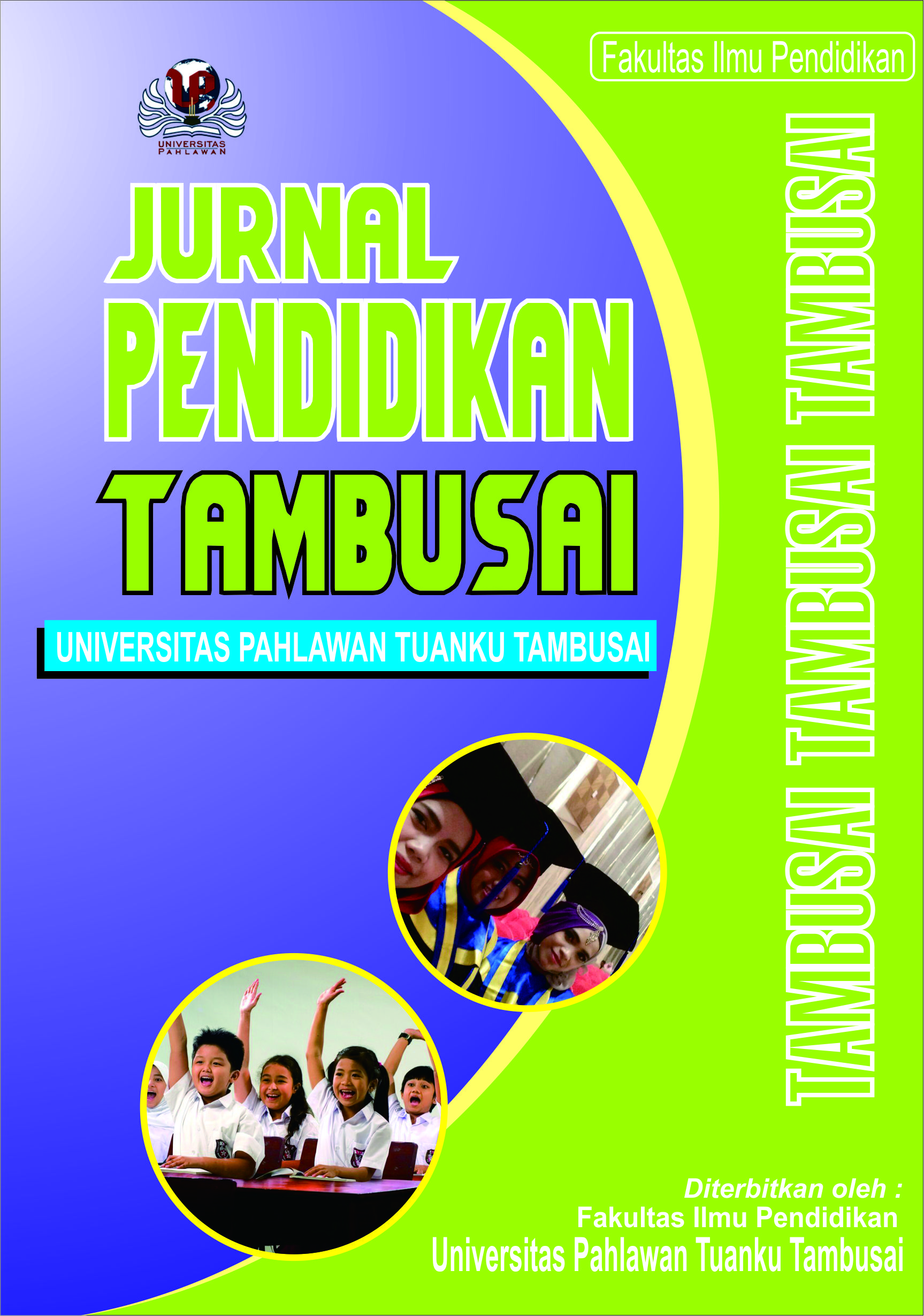 Downloads
How to Cite
Lubna, D., & Murni, D. (2023). Penerapan Model Regresi Cox Propotional Hazard Dengan Metode Efron Partial Likelihood Terhadap Lama Studi Mahasiswa Matematika Angkatan 2018. Jurnal Pendidikan Tambusai, 7(2), 15099–15109. https://doi.org/10.31004/jptam.v7i2.8777
Section
Articles of Research
License
This work is licensed under a Creative Commons Attribution-ShareAlike 4.0 International License.
Authors who publish with this journal agree to the following terms:
Authors retain copyright and grant the journal right of first publication with the work simultaneously licensed under a Creative Commons Attribution License that allows others to share the work with an acknowledgement of the work's authorship and initial publication in this journal.
Authors are able to enter into separate, additional contractual arrangements for the non-exclusive distribution of the journal's published version of the work (e.g., post it to an institutional repository or publish it in a book), with an acknowledgement of its initial publication in this journal.
Authors are permitted and encouraged to post their work online (e.g., in institutional repositories or on their website) prior to and during the submission process, as it can lead to productive exchanges, as well as earlier and greater citation of published work (See The Effect of Open Access).