Pembangunan Human Capital di Sumatera Barat (Sebuah Kajian Empiris)
Keywords:
Permbangunan Ekonomi, Human Capital, Pendidikan
Abstract
Pertumbuhan ekonomi terjadinya karena adanya peningkatan pendapatan nasional yang mana dapat membantu pembangunan ekonomi pada suatu negara. Pembangunan ekonomi dapat dilihat dari perubahan laju pertumbuhan ekonomi,  perubahan pertumbuhan ekonomi yang terjadi pada suatu negara dapat mengalami peningkatan bahkan juga dapat mengalami penurunan. Berdasarkan data BPS Sumatera Barat pertumbuhan ekonomi di Sumatera Barat mengalami stagnan dan lambat dibandingkan dengan pertumbuhan tingkat pendidikan yang ditamatkan di Sumatera Barat. Tingkat pendidikan tersebut terdiri dari Sekolah dasar, Pendidikan menengah pertama, Pendidikan menengah keatas, dan Pendidikan tinggi. Maka dari itu, dalam penelitian ini akan membahas tentang pertumbuhan ekonomi dan human capital yang menggunakan tingkat pendidikan di Sumatera Barat dengan rentang waktu tahun 2017 hingga 2021. Jenis penelitian ini merupakan regresi data panel dengan alat analisis menggunakan microsoft excel. Jenis data yang digunakan adalah data sekunder untuk 19 provinsi di Sumatera Barat dari tahun 2017 hingga dengan tahun 2021 yang mana data didapatkan dari BPS Sumatera Barat. Penelitian ini diharapkan mampu menjelaskan hubungan pertumbuhan ekonomi dan modal manusia yang mana menggunakan indikator pendidikan terhadap pembangunan ekonomi di Sumatera Barat tahun 2017 hingga 2021.
References
Adriani, Evi. 2019. "Pengukuran Modal Manusia (Suatu Studi Literatur)." J-MAS (Jurnal Manajemen Dan Sains) 4(1): 176–83.
Anwar, Muhammad. 2015. Filsafat Pendidikan. Kencana.
Baah-Boateng, William. 2013. "Human Capital Development: The Case of Education as a Vehicle for Africa's Economic Transformation."
Colantonio, E., R. Marianacci, and N. Mattoscio. 2010. "On Human Capital and Economic Development: Some Results for Africa." Procedia - Social and Behavioral Sciences 9: 266–72. http://dx.doi.org/10.1016/j.sbspro.2010.12.148.
Deming, David J. 2022. "Four Facts about Human Capital." Journal of Economic Perspectives 36(3): 75–102.
Goldin, Claudia D. 2016. "Human Capital."
Hanifah, H, and Y Yulhendri. 2022. "Human Capital, Kebijakan Pendidikan Dan Pertumbuhan Ekonomi Analisis Evidence Di Indonesia." Jurnal Salingka Nagari 1(1): 78–92. https://jsn.ppj.unp.ac.id/index.php/jsn/article/view/11%0Ahttps://jsn.ppj.unp.ac.id/index.php/jsn/article/download/11/11.
Hanushek, Eric A, and Ludger Woessmann. 2020. "Education, Knowledge Capital, and Economic Growth." The economics of education: 171–82.
Ikhsan, Fuad. 2005. "Perkembangan Peserta Didik." Jakarta: Rineka Cipta.
Kwon, Dae-Bong. 2009. "Human Capital and Its Measurement." In The 3rd OECD World Forum on "Statistics, Knowledge and Policy" Charting Progress, Building Visions, Improving Life, , 27–30.
Maulana, Ridwan. 2015. "Pengaruh Human Capital Terhadap Pertumbuhan Ekonomi Regional Di Provinsi Jawa Tengah." Economics Development Analysis Journal 4(2): 159–65.
Mazur, Michael P. 2023. Economic Growth and Development in Jordan. Taylor & Francis.
Nugroho, Untung. 2018. Metodologi Penelitian Kuantitatif Pendidikan Jasmani. Penerbit CV. Sarnu Untung.
Paulsen, Michael B. 2001. "The Economics of Human Capital and Investment in Higher Education." The finance of higher education: Theory, research, policy, and practice: 55–94.
Rahmat, Wachid Fuady. 2015. "Kajian Teori Dan Implementasi Pembangunan Terhadap Tolok Ukur Keberhasilan Pembangunan Oleh: Wachid Fuady R." Jurnal Ekonomi Manajemen AkuntansI 19(32).
Schumpeter, Joseph A, and Richard Swedberg. 2021. The Theory of Economic Development. Routledge.
Shahbaz, Muhammad, Malin Song, Shabbir Ahmad, and Xuan Vinh Vo. 2022. "Does Economic Growth Stimulate Energy Consumption? The Role of Human Capital and R&D Expenditures in China." Energy Economics 105: 105662.
Weinstein, Russell. 2022. "Local Labor Markets and Human Capital Investments." Journal of Human Resources 57(5): 1498–1525.
Whalley, John, And Xiliang Zhao. 2013. "The Contribution Of Human Capital To China's Economic Growth." China Economic Policy Review 02(01): 1350001. https://doi.org/10.1142/S1793969013500015.
Yulhendri, Yulhendri, Rino Rino, and Tri Kurniawati. 2006. "Analisis Perubahan Struktur Ekonomi Terhadap Distribusi Pendapatan Di Indonesia."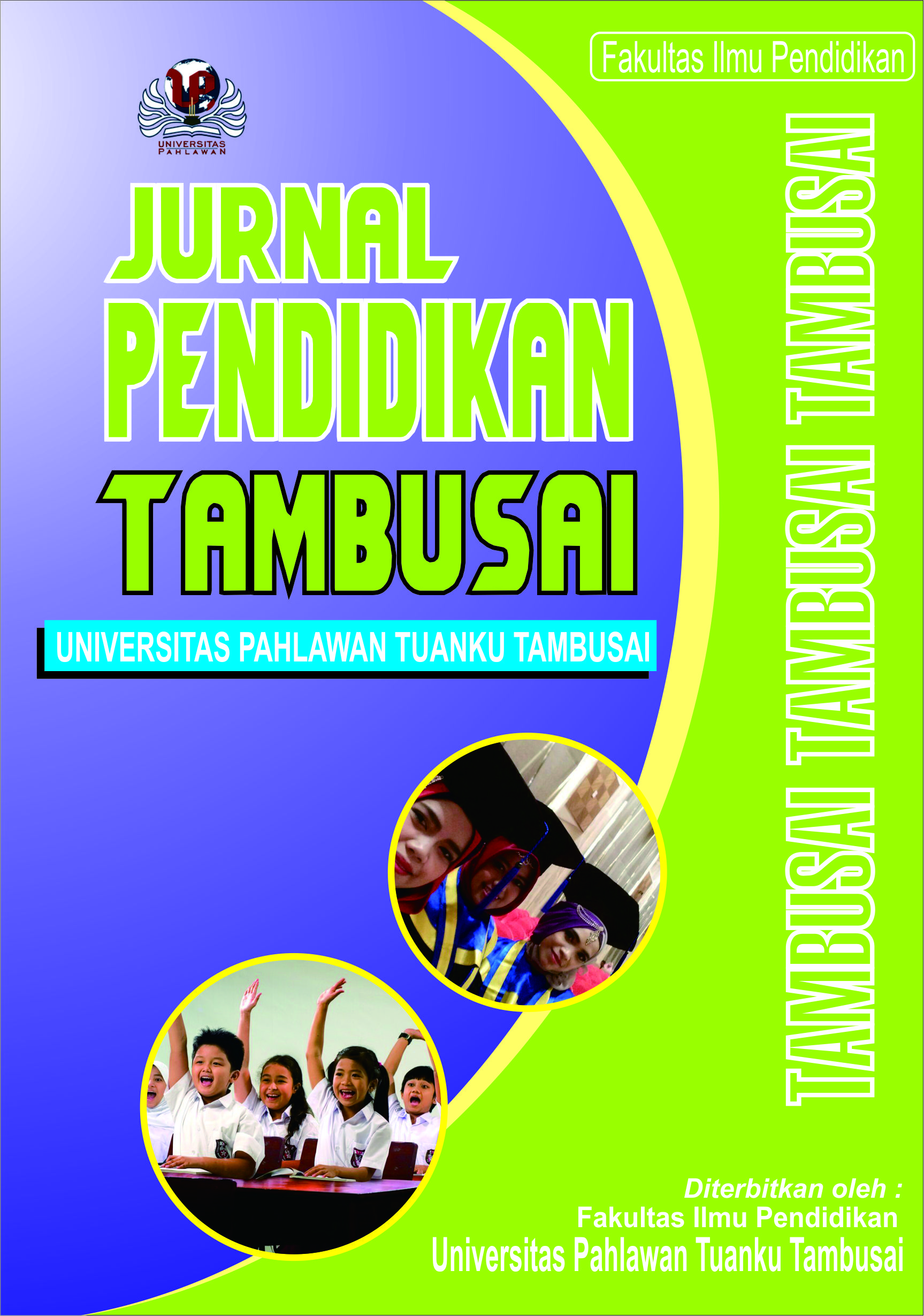 Downloads
How to Cite
Andriana, N., & Yulhendri, Y. (2023). Pembangunan Human Capital di Sumatera Barat (Sebuah Kajian Empiris). Jurnal Pendidikan Tambusai, 7(2), 15189–15195. https://doi.org/10.31004/jptam.v7i2.8787
Section
Articles of Research
License
This work is licensed under a Creative Commons Attribution-ShareAlike 4.0 International License.
Authors who publish with this journal agree to the following terms:
Authors retain copyright and grant the journal right of first publication with the work simultaneously licensed under a Creative Commons Attribution License that allows others to share the work with an acknowledgement of the work's authorship and initial publication in this journal.
Authors are able to enter into separate, additional contractual arrangements for the non-exclusive distribution of the journal's published version of the work (e.g., post it to an institutional repository or publish it in a book), with an acknowledgement of its initial publication in this journal.
Authors are permitted and encouraged to post their work online (e.g., in institutional repositories or on their website) prior to and during the submission process, as it can lead to productive exchanges, as well as earlier and greater citation of published work (See The Effect of Open Access).