Validitas Instrumen Untuk Mengukur Kelayakan Modul Ajar Fisika di SMAN 13 Padang Berbasis Kurikulum Merdeka Belajar
Keywords:
Validitas, Instrumen, Kelayakan, Modul Ajar
Abstract
Kurikulum adalah seperangkat pembelajaran yang disusun dan digunakan sebagai pedoman dalam dunai pendidikan. Perubahan kurikulum yang terjadi di Indonesia menyebabkan perubahan dibeberapa perangkat pembelajaran diantaranya modul ajar yang dikembangkan oleh guru mata pelajaran. Kementerian mewajibkan setiap guru mata pelajaran untuk mengembangkan modul ajar sesuai dengan mata pelajaran yang diampu. Artikel ini menunjukkan tingkat kevalidan dari instrumen yang digunakan untuk menganalisis modul ajar yang dikembangkan oleh guru mata pelajaran fisika di SMAN 13 Padang. Hasil penelitian menunjukkan tingkat kevalidan instrumen dengan persentase 84,8% dengan kategori sangat sesuai atau sangat valid. Dengan identifikasi kekurangan atau kekeliruan yang ditemui dalam pengembangan instrumen analisis tingkat kelayakan modul ajar fisika berbasis kurikulum merdeka belajar yang digunakan di SMAN 13 Padang dapat dijadikan evaluasi untuk mengembangkan instrumen lebih baik lagi.
References
Garnida, D. (2015). Pengantar pendidikan inklusif. Bandung: PT Refika
E. Mulyasa. 2006. Kurikulum yang di sempurnakan. Bandung: PT Remaja Rosdakarya.
A. T. Daga. (2021). Makna Merdeka Belajar dan Penguatan Peran Guru di Sekolah Dasar. Jurnal Educatio FKIP UNMA, 7 (3), 1075–1090.
Sopiansyah, D., Masruroh, S., Zaqiah, Q. Y., & Erihadiana, M. (2022). Konsep dan Implementasi Kurikulum MBKM (Merdeka Belajar Kampus Merdeka) Reslaj: Religion Education Social Laa Roiba Journal, 4(1), 34-41
Kemendikbudristek No. 262 Tan 2022 Tentang Pedoman Penerapan Kurikulum. https://kemendikbud.go.id
Maipita, I., Dalimunthe, M. B., & Sagala, G. H. (2021). The Development Structure of the Merdeka Belajar Curriculum in the Industrial Revolution Era. Proceedings of the International Conference on Strategic Issues of Economics, Business and, Education (ICoSIEBE 2020), 163. Atlantis Press
Setyawan, A. P., & Soesilo, Y. H. (2020). The Implementation of Semester Credit System-Based Economic Learning in The 2013 Curriculum Application of Senior High School. Classroom Action Research Journal (CARJO), 3(3), 57–64.
Tedjokoesoemo, P., Nilasari, P. F., & Sari, S. M. (2020). Addressing The Independent Learning Curriculum (Kurikulum Merdeka Belajar) as a Form of Positive Disruption to Empower the Community. Repository.Petra.ac.id.
Sugiyono. 2010. Metode Penelitian Pendidikan Pendekatan Kuantitatif, kualitatif, dan R&D. Bandung: Alfabeta.
Ghozali, Imam, 2009, Aplikasi Analisis Multivariate Dengan Program SPSS, Semarang: Badan Penerbit Universitas Diponegoro, Vol.100-125.
Arikunto. 2006. Prosedur Penelitian Suatu Pendekatan Praktek. Jakarta: PT Rineka Cipta.
Cohen, et al. (2007). Metode Penelitian dalam Pendidikan. New York. Routledge. 657 Hal
Hufri,. Yanti (2020). "Analisis kelayakan modul fisika berbasis kontruktivis dalam pembelajaran inkuiri pada materi pelajaran fluida untuk meningkatkan hasil belajar siswa kelas XI SMA". Pillar of Physic Education Vol.12 No.3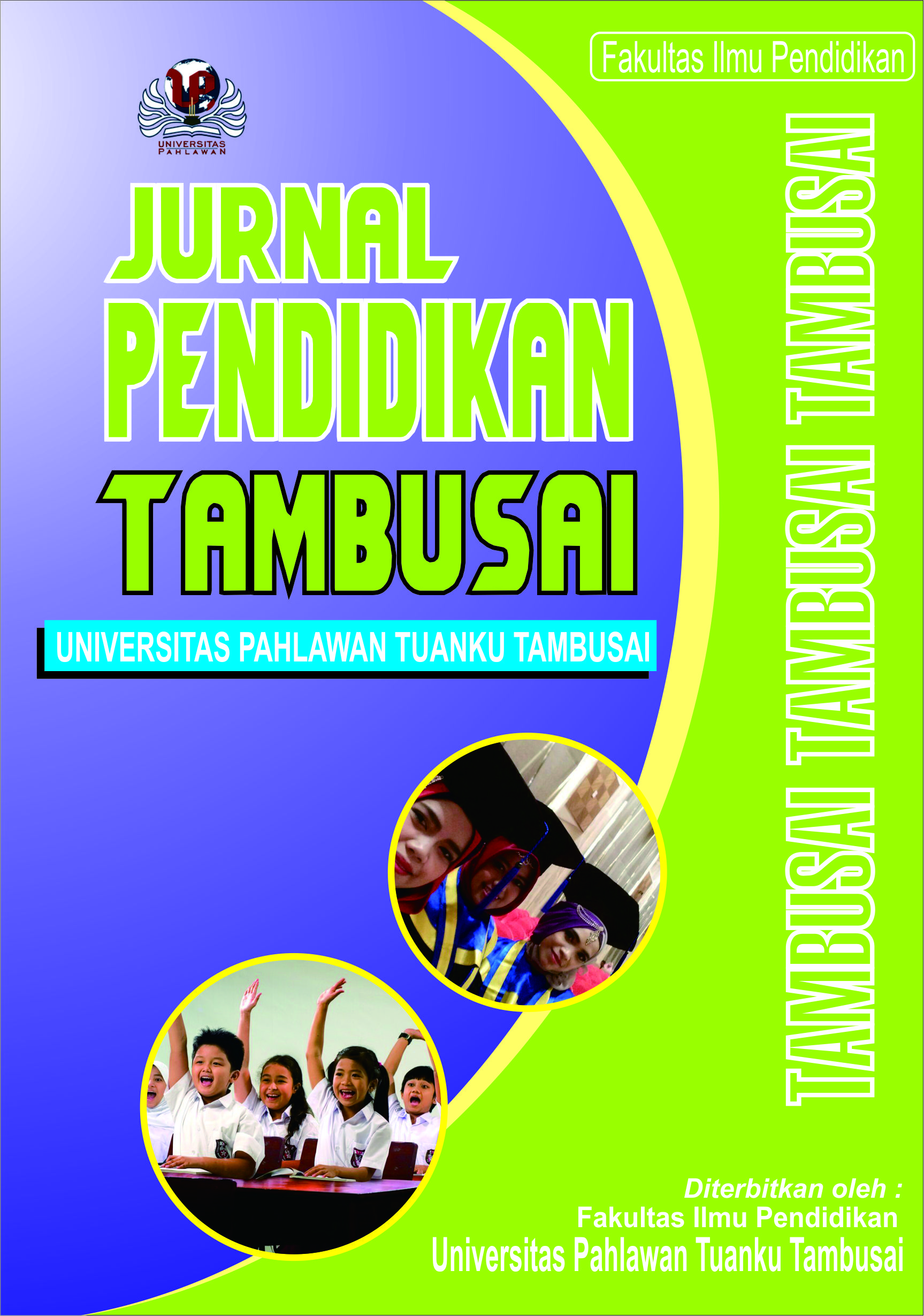 Downloads
How to Cite
Ningsih, O., Desnita, D., Gusnedi, G., & Darvina, Y. (2023). Validitas Instrumen Untuk Mengukur Kelayakan Modul Ajar Fisika di SMAN 13 Padang Berbasis Kurikulum Merdeka Belajar . Jurnal Pendidikan Tambusai, 7(2), 17879–17886. https://doi.org/10.31004/jptam.v7i2.9172
Section
Articles of Research
License
Copyright (c) 2023 Oktarida Ningsih, Desnita Desnita
This work is licensed under a Creative Commons Attribution-ShareAlike 4.0 International License.
Authors who publish with this journal agree to the following terms:
Authors retain copyright and grant the journal right of first publication with the work simultaneously licensed under a Creative Commons Attribution License that allows others to share the work with an acknowledgement of the work's authorship and initial publication in this journal.
Authors are able to enter into separate, additional contractual arrangements for the non-exclusive distribution of the journal's published version of the work (e.g., post it to an institutional repository or publish it in a book), with an acknowledgement of its initial publication in this journal.
Authors are permitted and encouraged to post their work online (e.g., in institutional repositories or on their website) prior to and during the submission process, as it can lead to productive exchanges, as well as earlier and greater citation of published work (See The Effect of Open Access).